Culture Pass payment available
Vacation vouchers and cadhoc: visit your branch to use them
THE FIRST ESCAPE GAME FOR KIDS
@ET-DC@eyJkeW5hbWljIjp0cnVlLCJjb250ZW50IjoiY3VzdG9tX21ldGFfdGl0bGVfaDEiLCJzZXR0aW5ncyI6eyJiZWZvcmUiOiI8aDIgY2xhc3M9XCJYXB0aGluXCI+IiwiYWZ0ZXIiOiI8L2gyPiIsImVuYWJsZV9odG1sIjoib24ifX0=@
The brand-new

John Doe Escape Game center
Escape Game UCPA Bordeaux
Become a Secret Agent for John Doe!
Set off on an adventure with one of our missions at the UCPA Sport Station in Bordeaux. Gather your best team and discover original scenarios for young and old alike!
Two new missions available!
Anatole Latuile, Bordeaux's first Escape Game for children aged 6 and over, plunges you into the colorful world of the eponymous comic strip. Together, help the young hero of J'aime Lire and his friend Jason get their hands on the Startruc cards. Between escape game and treasure hunt, young players (but not only) have fun in 70 m² of scenery! From Anatole's school to his bedroom, the principal's office and other secret places, will you be able to complete your mission before the principal catches you?
Do you have an adventurous spirit? Set off for the Himalayan mountains to unravel the mysteries of the Temple of Infinity. A strange energy source has been detected there, and we need your help to find out what's going on. As you investigate, you'll discover that the fate of the world rests in your hands. Will you be able to save humanity from imminent destruction?
A third mission is coming soon!
Discover our other Escape Game missions in Place de la Victoire by clicking here.
To change the trace image to a magnifying glass image, click on section, then on cogwheel, then on the "Advanced" tab, then change the css class to magnifying glass instead of trace.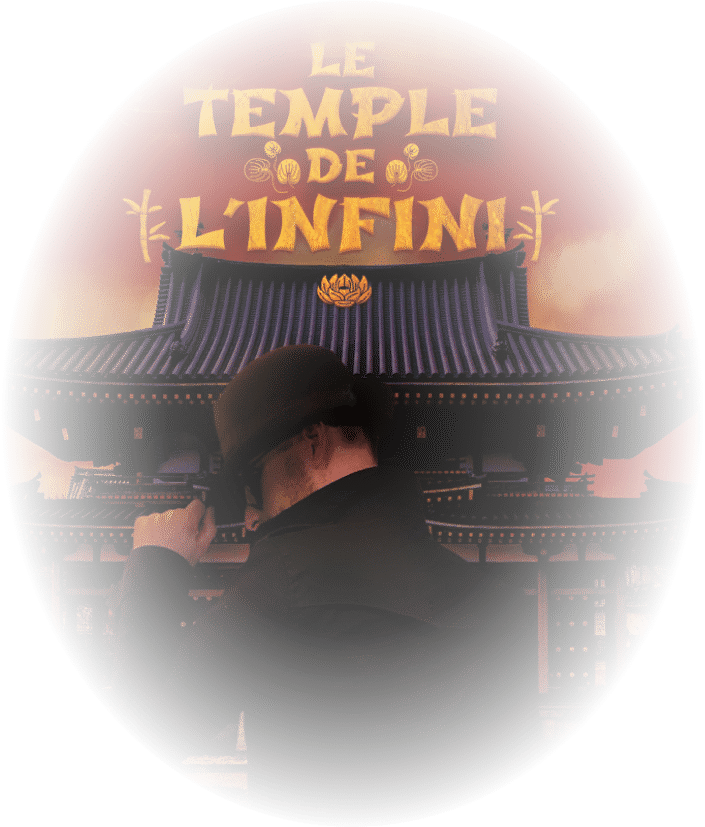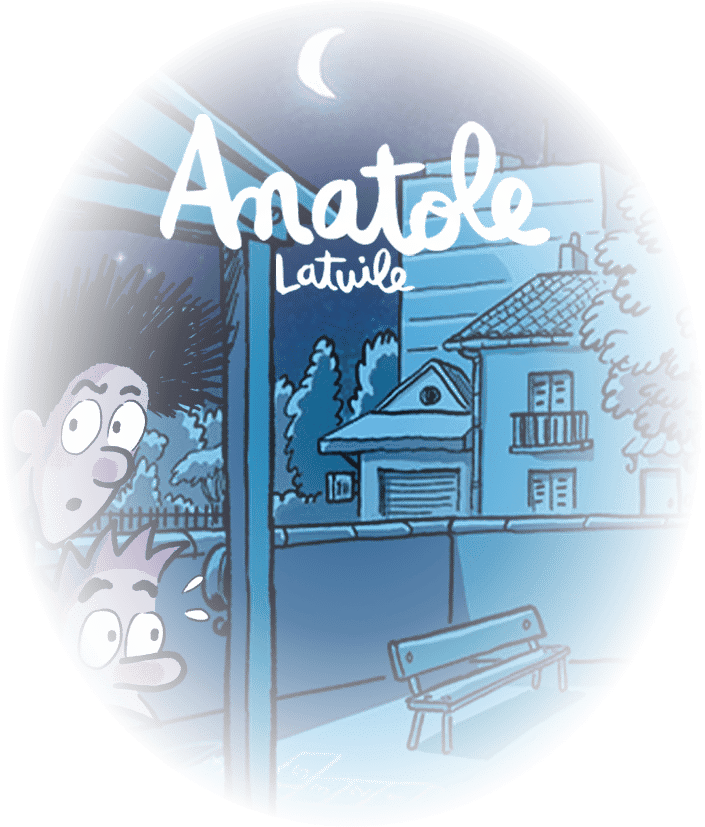 Choose your mission at UCPA Bordeaux
Become a Secret Agent

and go on a mission!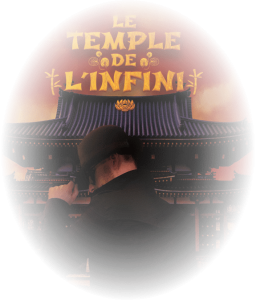 Agents, you're now in the heart of a cursed temple where you won't have time to meditate. Head for Tibet, where you'll have to solve some intriguing riddles if you hope to get out alive. Put on your hat and whip and set off on an Indiana Jones-like adventure through the darkness of the Temple of Infinity to detect the source of a suspicious energy source. What do you think this sumptuous temple hides? It's up to you to find out…
Mission statement : save the world.
Escape Game themes : Temple, Adventure.
Mission located in John Doe at UCPA Sport Station – Brazza,
10 rue Charles Chaigneau.
Book at Brazza
Discover the temple of infinity
Price per person depending on number of participants
Étudiants : tarif à partir de 15€ TTC
GET 25% OFF YOUR GAME MONDAY TO FRIDAY, 9AM TO 6PM AND THURSDAY, 9AM TO MIDNIGHT (SCHOOL VACATIONS INCLUDED - SUMMER INCLUDED).
IF A STUDENT IS PART OF THE TEAM, EVERYONE BENEFITS FROM THE REDUCED RATE!
USE THE CODE AGENT25 ON THE BASKET TO APPLY THE DISCOUNT. IF THE SELECTED SLOT IS OUTSIDE THE AUTHORIZED HOURS: THE DISCOUNT DOES NOT APPLY. ONLY FOR INDIVIDUALS ON PRESENTATION OF STUDENT CARD.
You are booking a mission at the John Doe Brazza center,
UCPA Sport Station located at 10 rue Charles Chaigneau.
To make a reservation at our center located at Place de la Victoire, 07 rue d'Alembert, click here.
The number 1 in Team Building for bonding your employees
Our offers for
your company
We'll organize a tailor-made business event for you.
From €19 per person.
Team Building
Catering service
Tailor-made game
Escape Game on your premises
John Doe Recruits: become a real secret agent
We are recruiting Game Masters on permanent contracts in Lille, Nantes, Bordeaux, Lyon and Strasbourg.
Join us.
A young, dynamic team
A cool, relaxed atmosphere
Fun at work
You have the soul of a secret agent
Write to us at [email protected]
THE OUTDOOR ESCAPE GAME IN BORDEAUX
Take to
the streets of Bordeaux!
Team up for a secret mission in the streets of Bordeaux! Smartphone in hand, take part in the first outdoor Escape Game that lets you discover the city in a whole new way.
Alert! The Machiavellian organization is hacking into our spy network servers and threatening to expose our identities. It's up to you to stop them!
Follow the directions of your liaison officer, and with the help of the GPS, follow a route that will take you to the emblematic sites of Gironde's capital. Solve the riddles and challenges you find, and above all have fun!
A game to share with family and friends aged 8 and over.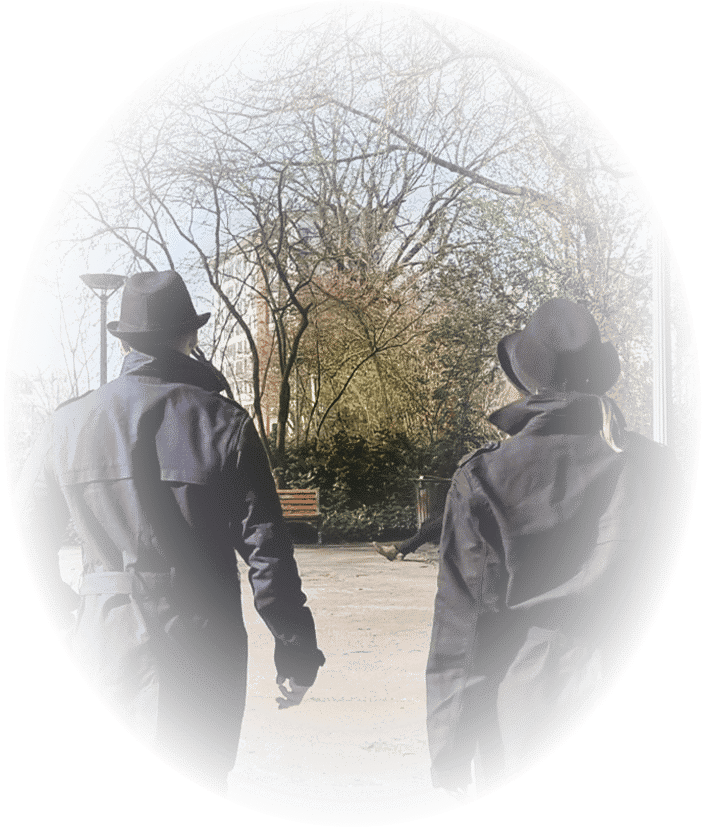 Your Escape Game at UCPA Bordeaux
New Escape Games at UCPA Bordeaux
Discover the brand-new John Doe Escape Game in the heart of the brand-new UCPA Sport Station on Quai de Brazza in Bordeaux. New adventures for a thrilling experience! With family, friends or colleagues, set off on an unforgettable adventure worthy of the greatest secret agent movies.
Dive into the ultimate immersive adventure
Vivez ensemble, thectivity to entertain you and your friends through captivating scenarios full of mysteries and exciting challenges. Whether you're a puzzle lover or an adventure enthusiast, our Escape Games will provide you with unforgettable moments.
Set off for a true group experience, where communication, collaboration and rapid decision-making are essential. Working as a team to solve the riddles will help you strengthen your bonds, develop your team spirit and experience unique moments of complicity.
The first Escape Game for kids
A first in Bordeaux! After Paris and Nantes, Anatole Latuile arrives in Bordeaux. This popular mission, brought to you by publisher Bayard Jeunesse, is specially designed for children aged 6 and over, but can be enjoyed by players of all ages.
In this adventure, you join Anatole and his friend Jason on a quest to find the mysterious Startruc cards. Explore the 70 m² set, including Anatole's school, bedroom, principal's office and many other secret places. Can you complete your mission before the director catches you? A colorful experience that promises hours of entertainment for the whole family.
Le Temple de l'Infini: the escape game for adventurers
If you're looking for a more intense adventure, don't miss Le Temple de l'Infini. This mission takes you to the majestic Himalayan mountains, where a mysterious energy source has been discovered. You and your team must solve complex puzzles and unlock the temple's secrets to save humanity from imminent destruction. The immersive atmosphere and stimulating challenges of this mission make it an unforgettable experience for lovers of puzzles and adventure.
Booking and payment
Book your mission by telephone on 05 57 91 94 01 or on our website.
You can book your Escape Game session with a culture pass, cash, cadhoc voucher, vacation voucher, credit card or gift card.
John Doe Escape Game Bordeaux UCPA Sport Station
Center UCPA – Brazza – 10 rue Charles Chaigneau, 33100 Bordeaux