Your original Team Building in Bordeaux
Company line: 07 87 25 75 84
Company direct line : +33 (0)9 74 77 74 88
@ET-DC@eyJkeW5hbWljIjp0cnVlLCJjb250ZW50IjoiY3VzdG9tX21ldGFfdGl0bGVfaDEiLCJzZXR0aW5ncyI6eyJiZWZvcmUiOiI8aDIgY2xhc3M9XCJYXB0aGluXCI+IiwiYWZ0ZXIiOiI8L2gyPiIsImVuYWJsZV9odG1sIjoib24ifX0=@
The

corporate event

specialist

!
The Escape Game, the ideal Team Building activity
Are you looking for original activities in Bordeaux for your Team Building event? Let yourself be taken in by the Escape Game, the ideal activity for strengthening the bonds between your teams.
The concept is very simple: you're locked in a room with immersive scenery, and have 60 minutes to escape. Players then have no choice but to communicate and collaborate to succeed. It's an excellent tool for professionals who want to strengthen group cohesion.
John Doe, n°1 for Team Building in France
John Doe is the number 1 corporate entertainment player in France. Spend a convivial moment and strengthen the cohesion of your employees around a collaborative game that mixes observation and reflection during a professional event, a Team Building or a seminar. An Escape Game at John Doe's is your guarantee of an exceptional day or evening out with your colleagues! John Doe offers a wide range of Team Building activities and services. Whether you play on our premises, your company's premises, a partner's premises or remotely, with John Doe, nothing is impossible.
Your Team Building in our Bordeaux office
Immerse yourself in
our Bordeaux agency
John Doe awaits you and your team at its Bordeaux branch! Together with your colleagues, become secret agents 2.0. Set off in a group of 2 to 6 people on one of our 3 missions, and try to save the world with your team! Our agency offers a wide range of services to make your corporate event a success (privatization, meeting rooms, catering, etc.).
Enjoy an unforgettable, immersive experience that will improve understanding with your colleagues and test your team cohesion. Build relationships while discovering the personalities and qualities of your colleagues.
Place de la Victoire Agency
Up to 42 players simultaneously
7 rooms
Privatization, catering and other services
Team Building on your premises in Bordeaux or Gironde
Your event
on your premises
For a seminar, team-building event, trade fair or business meeting, impress your guests with an unusual activity: an Escape Game on your own premises. Our team can organize an event at your company, close to your employees.
Test your colleagues' team spirit in this 2-hour Escape Game.
Service area: Bordeaux, Gironde
30 players and more
Approx. 1h30 of activity
From €35/pers.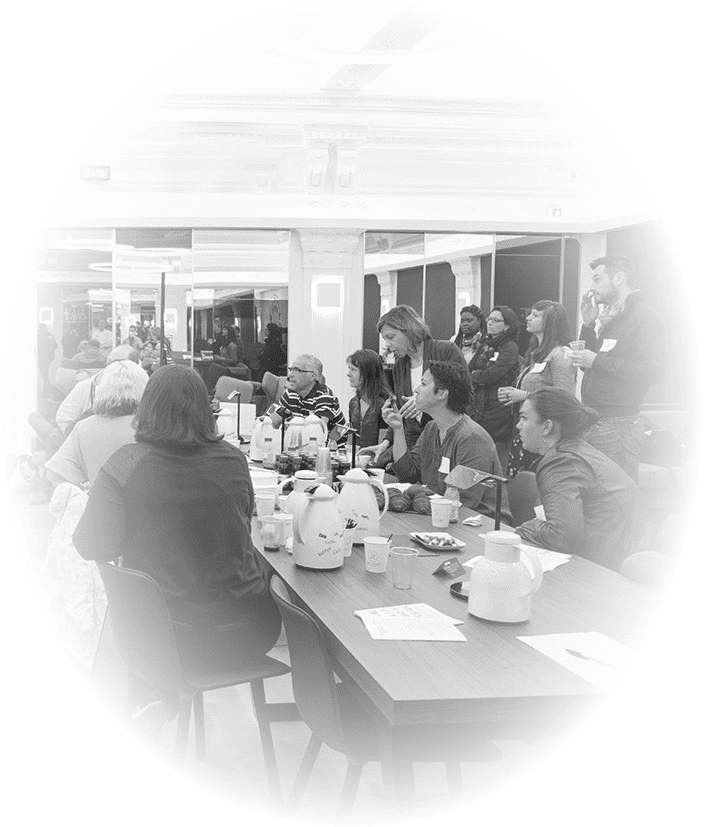 To add slides, go to the WordPress admin page (not the visual editor) and look for the slider section and add slides.
! Be careful not to delete the invisible module (below) -> to make it visible, go to the "wired display" tab in the Divi controllers.
Outdoor Escape Game
Bordeaux

Unusual Tour

 
From 29.90 per group.
Set off on a mission through the streets of the city, solving riddles along the way and discovering Bordeaux's secret and unusual heritage.
Discover Unusual Visit
Demander un devis
Custom Escape Game
The Escape Game


made to measure
For a trade show, an event or a seminar, we'll create a customized game to suit your image, taking all your constraints into account.
Discover
Demander un devis
CSE offer
Our CSE special offers
Discover all our offers for works councils You benefit from preferential rates up to -35% off. We adapt to your requirements to offer you a ticketing service that's just right for you.
Discover
Demander un devis
Your Team Building with John Doe
They were agents
at John Doe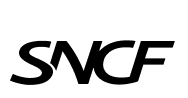 Think of the John Doe Bordeaux gift card
Give the
gift of

adventure
to your loved ones
Turn your loved ones into Secret Agents and send them on missions
all over the world. Bonus: you can even leave with them!
Your business event in Bordeaux and the Gironde region
Our services for
professionals
An activity to
strengthen cohesion
The Escape Game is one of the most popular activities for Team Building. During your adventure, communication, cohesion and team spirit are the keys to victory in under 60 minutes! Discover your colleagues' personalities and qualities through a fun activity in Bordeaux.
Immerse yourself in our
Bordeaux branch
Meet us at our agency in the heart of Bordeaux (near Victoire). Take part in one of our 3 activities and test your colleagues' team spirit during your Team Building event. Our agency can accommodate 100 people, including 42 simultaneous players, in all 7 of our rooms. From 6 pers.
Your customized Team Building

John Doe is an events specialist, and regularly designs customized Escape Games for trade fairs and seminars. Tell us your ideas, and we'll work with you from A to Z to make your event a success. From conception to organization, we take care of everything.
Our other services
in Bordeaux
John Doe offers a wide range of services dedicated to professionals. Would you like to round off this Team Building activity with a glass of wine? Discover our catering offer! You can also take advantage of our private agency or meeting room to extend this convivial moment with colleagues and share your experience. A team is dedicated to your project to offer you the right services for your corporate event.
The Escape Game invites itself
in your company
With John Doe, the Escape Game comes to you! We'll organize a 2-hour Escape Game event for you. Turn your premises into a real playground and enjoy an unforgettable experience with your colleagues or customers. Discover an original and unique activity that will ensure you spend an exceptional moment with your customers and colleagues. For groups of 30 or more.
Would you like to test your employees' cohesion and team spirit, but don't have the opportunity to play a physical game? If you work from home, or if your teams are geographically dispersed, we have the solution: Team Building activities via videoconferencing. Lead the investigation, find clues and share them with your colleagues to solve a riddle as a team! From 5 pers.
Team Building in Bordeaux
John Doe, the n°1 Team Building company in Bordeaux.
John Doe is recognized in France as one of the only entertainment brands able to offer a tailor-made service and quality adapted to companies. Are you looking for an activity that will strengthen cohesion between colleagues and staff? We've got the animation you need for your Team Building! Visit our Bordeaux branch and enjoy a tailor-made Team Building event! Setting up a buffet with our catering service, privatizing our agency or meeting room, nothing is impossible with John Doe!
Tailor-made events to reflect your corporate image
Bring the Escape Game to the heart of your premises and spend an immersive moment in your environment. This activity is ideal for trade shows, seminars or even event agencies.
Do you have an idea for an unusual mission? We can also design a mission for you, an event specially created for your company. We take care of creating and organizing your Team Building or corporate seminar. Tell us about your wishes and ideas, and we'll rise to the challenge to create the best possible event for you!
Go on a Team Building mission in Bordeaux
In our Bordeaux branch, transform yourself into a secret agent and set off on a mission to the four corners of the world! Discover one of our 3 original scenarios and spend an immersive moment with your work colleagues. Leave France for Texas, and infiltrate the mysterious Black Rock mine. One of our agents has disappeared in this mine, and a bomb is threatening to detonate the premises. You have 60 minutes to unravel the mysteries of Black Rock and defuse the bomb!
Would you like your Team Building Escape Game to take on a more blinged-out ambience? Head to the Magnifico to stop the trafficking of a dangerous substance! But be careful not to get distracted by all the games…
Would you like to thrill your colleagues and test their cohesion in a scary mission? Our Blue Castle Prison Escape Game is the game for you… Adrenalin guaranteed for your Team Building.
Our other Team Building activities
The weather is fine and you'd rather enjoy a nice stroll around town during your Team Building day? Take our new outdoor Escape Game Visite Insolite for a playful stroll, rediscover the city of Bordeaux in a different way and discover the history of its secret and unusual heritage! (Visite Insolite is available in Lille, Nantes, Bordeaux, Lyon and Strasbourg).
You'd like to test your team spirit and strengthen your cohesion around a Team Building event, but you're teleworking and can't come to Bordeaux to play in person? You can always investigate as part of a team with our home-based heists and hijackings.
John Doe does everything in its power to ensure that you have the best possible Team Building activity. Whether during the day or in the evening, you can organize your Team Building in Bordeaux whenever you want!
Do you have any questions? Contact us at [email protected] or call 07 87 25 75 84.