Blue Castle Prison
For several days now, we've had no news from Jeff Donovan, who's off to investigate the terrifying Blue Castle Prison. You have 60 minutes to infiltrate, trace and escape. Beware, you're not alone in this old penitentiary. There's a crazy guardian out there, and you've got to make sure you never run into him, or we'll give you the cold shoulder.
@ET-DC@eyJkeW5hbWljIjp0cnVlLCJjb250ZW50IjoiY3VzdG9tX21ldGFfdGl0bGVfaDEiLCJzZXR0aW5ncyI6eyJiZWZvcmUiOiI8aDIgY2xhc3M9XCJYXB0aGluXCI+IiwiYWZ0ZXIiOiI8L2gyPiIsImVuYWJsZV9odG1sIjoib24ifX0=@
The immersive experience

in Lyon
Discover the Escape Game in Lyon that lets you live the life of a secret agent. Located in the Part-Dieu district of Paris, John Doe invites you to solve puzzles in a totally immersive setting!
Play in one of our 4 rooms and enjoy an immersive experience in breathtaking settings. In a Vegas casino, a Nevada mine, a Tibetan temple or a Czech Republic prison, discover an escape game that takes you around the world.
Different themes and a common thread
From the moment you walk through our doors, you'll be in the shoes of a spy for a truly immersive experience. Our headquarters have been infiltrated, and we need anonymous people like you to follow their trail to the four corners of the planet to help them.
Use your logic and play together!
Digging, observation, logic, it's up to you to solve the riddles in this team game to succeed in your mission and escape. Remember: to succeed, you'll need to work together!
To change the trace image to a magnifying glass image, click on section, then on cogwheel, then on the "Advanced" tab, then change the css class to magnifying glass instead of trace.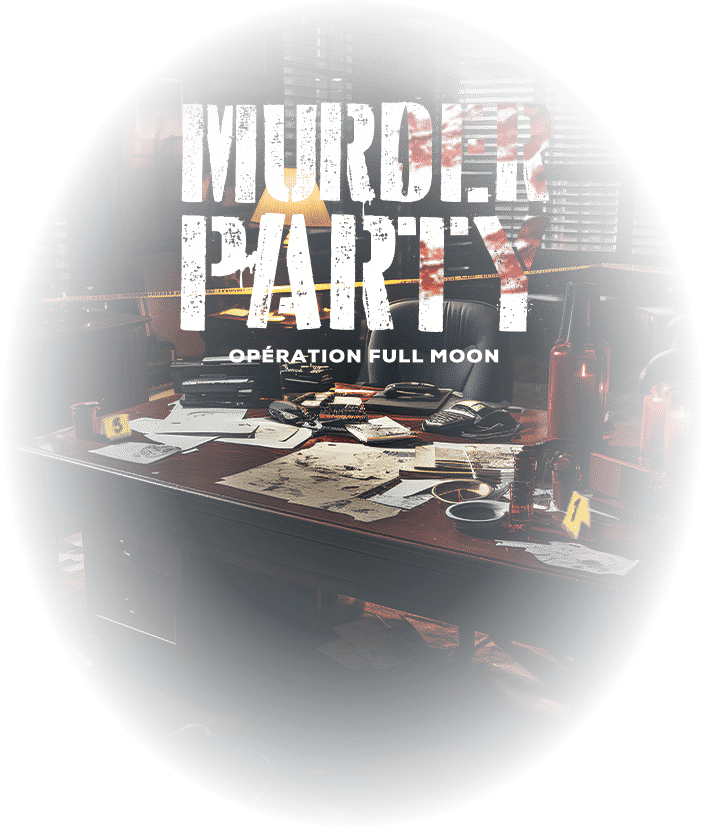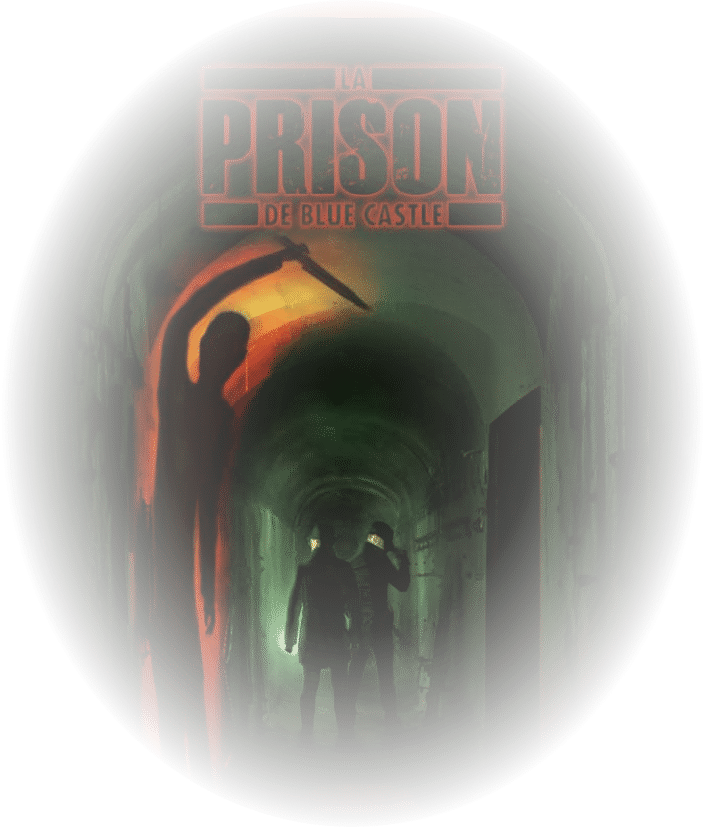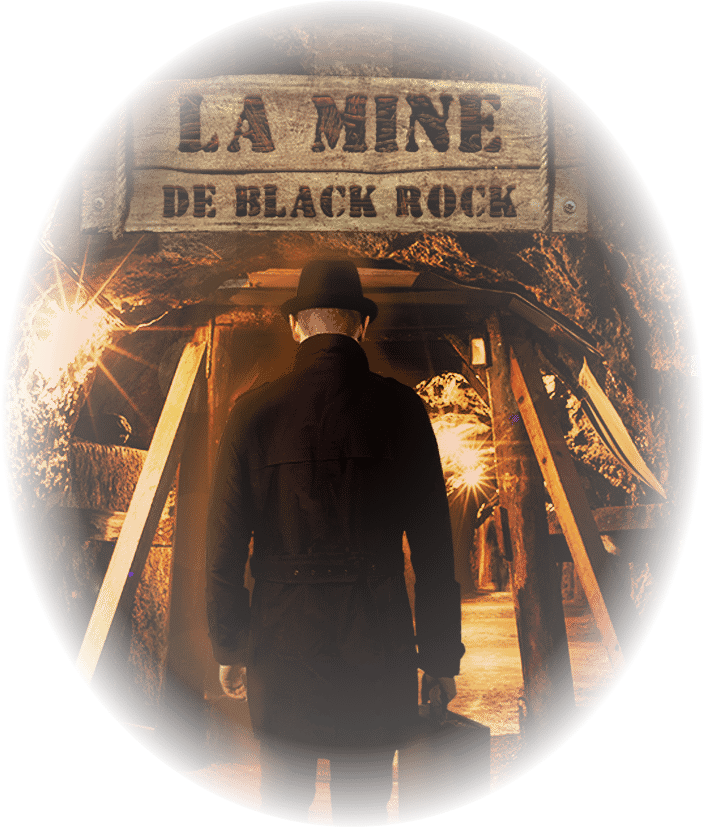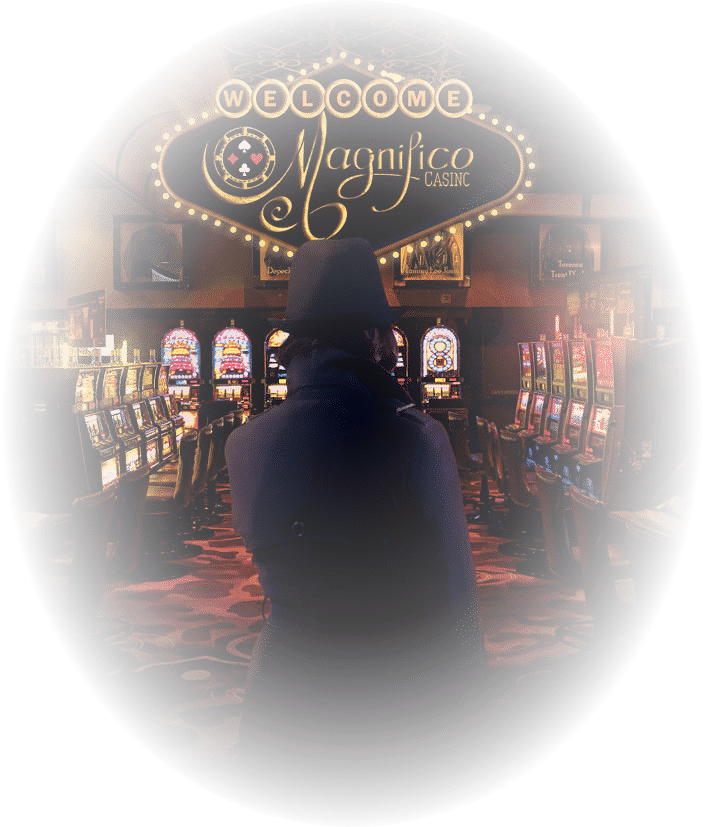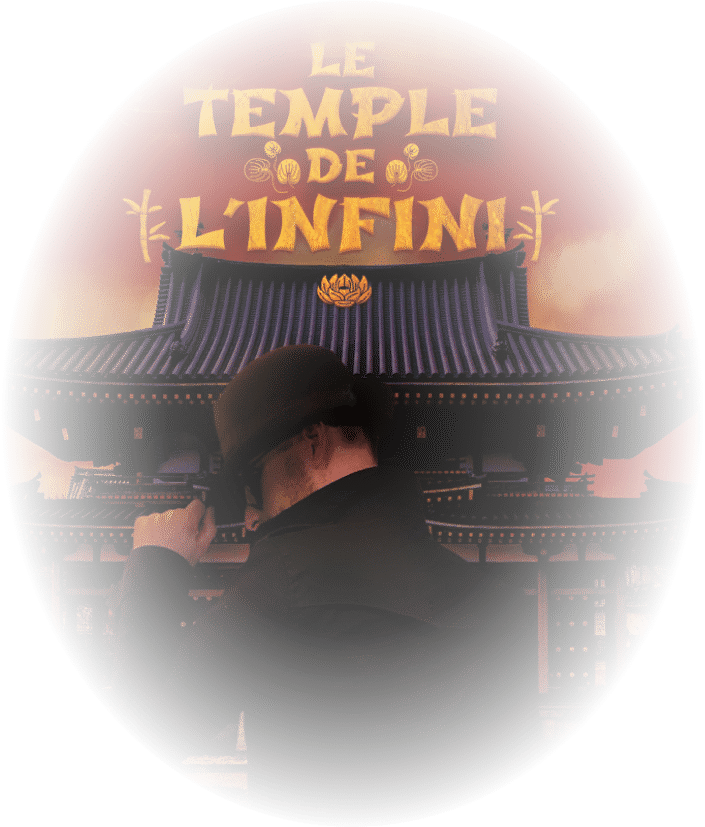 Choose your Escape Game mission in Lyon
Become a Secret Agent

and go on a mission!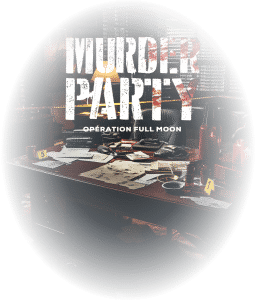 The director of the spy network, John Doe, has summoned his entire team to his headquarters. As a secret agent, you answered his call, but when you arrived, you were confronted with the darkest of situations: he'd been murdered. Now it's up to you to lead a complex investigation to solve this thrilling mystery.
A word of warning, however: the murderer lurks among you, hidden in the shadows. Will you be able to unmask the killer before he strikes again, or will it be you?
Next session November 30, 2023 at 8:30 p.m.
Themes Murder Party
Reserve this Mission
Discover Operation Full Moon
Price per person depending on number of participants
Students: price from €16.50 incl. VAT
GET 25% OFF YOUR GAME MONDAY TO FRIDAY, 9AM TO 6PM AND THURSDAY, 9AM TO MIDNIGHT (SCHOOL VACATIONS INCLUDED - SUMMER INCLUDED).
IF A STUDENT IS PART OF THE TEAM, EVERYONE BENEFITS FROM THE REDUCED RATE!
USE THE CODE AGENT25 ON THE BASKET TO APPLY THE DISCOUNT. IF THE SELECTED SLOT IS OUTSIDE THE AUTHORIZED HOURS: THE DISCOUNT DOES NOT APPLY. ONLY FOR INDIVIDUALS ON PRESENTATION OF STUDENT CARD.
To add slides, go to the WordPress admin page (not the visual editor) and look for the slider section and add slides.
! Be careful not to delete the invisible module (below) -> to make it visible, go to the "wired display" tab in the Divi controllers.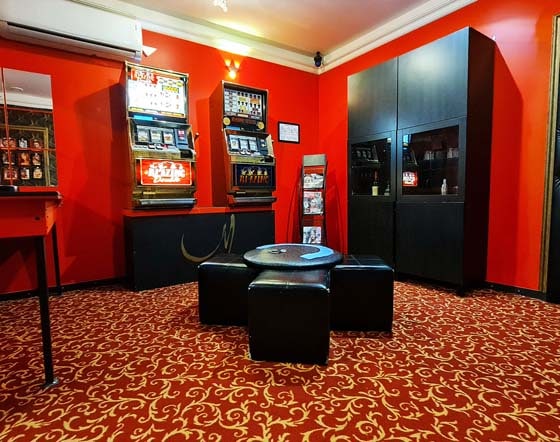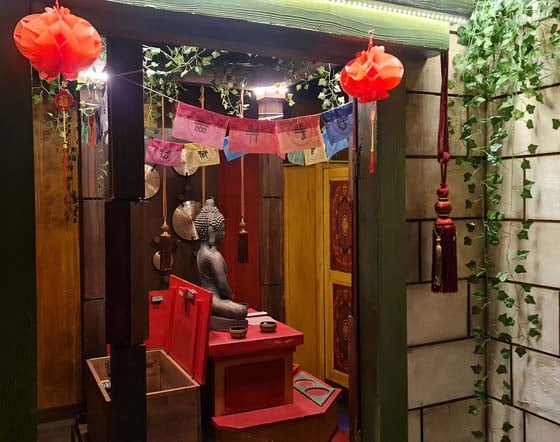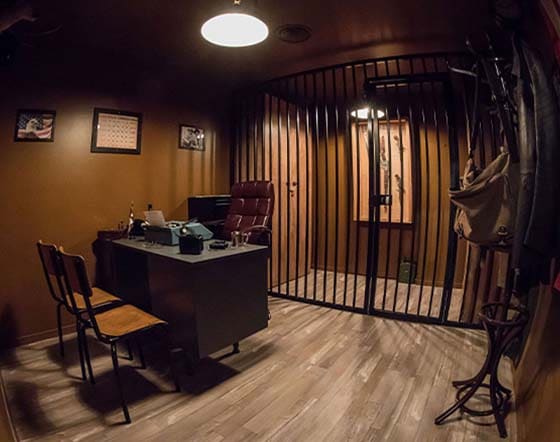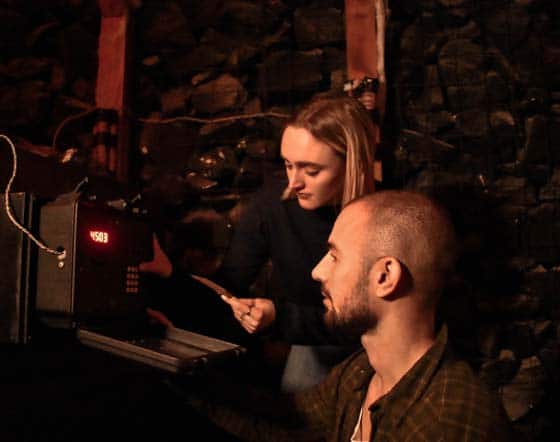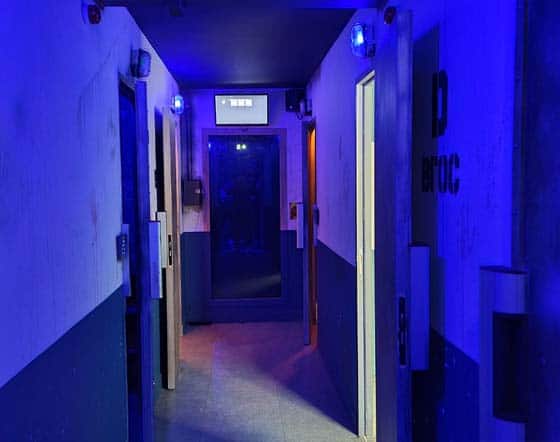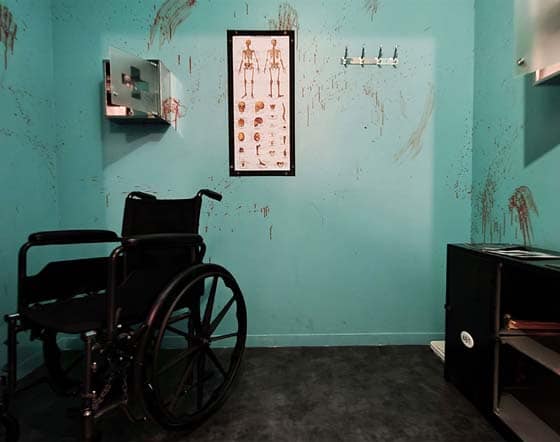 The number 1 in Team Building for bonding your employees
Our offers for
your company
We'll organize a tailor-made business event for you.
From €19 per person.
Team Building
Catering service
Tailor-made game
Escape Game on your premises
John Doe Recruits: become a real secret agent
We are recruiting Game Masters on permanent contracts in Lille, Nantes, Bordeaux, Lyon and Strasbourg.
Join us.
A young, dynamic team
A cool, relaxed atmosphere
Fun at work
You have the soul of a secret agent
Write to us at [email protected]
THE OUTDOOR ESCAPE GAME IN LYON
Take to
the streets of Lyon!
Set off together on a secret mission through the streets of Lyon! Smartphone in hand, take part in the first outdoor Escape Game that lets you discover the city in a whole new way.
Red alert: the Machiavellian Eclipse organization is trying to reveal the identities of all our spies. It's up to you to stop them!
Follow the directions of your liaison officer, and with the help of the GPS, follow a route that will take you to the emblematic sites of the City of Lights. Solve the riddles and challenges you find, and above all have fun!
A game to share with family and friends aged 8 and over.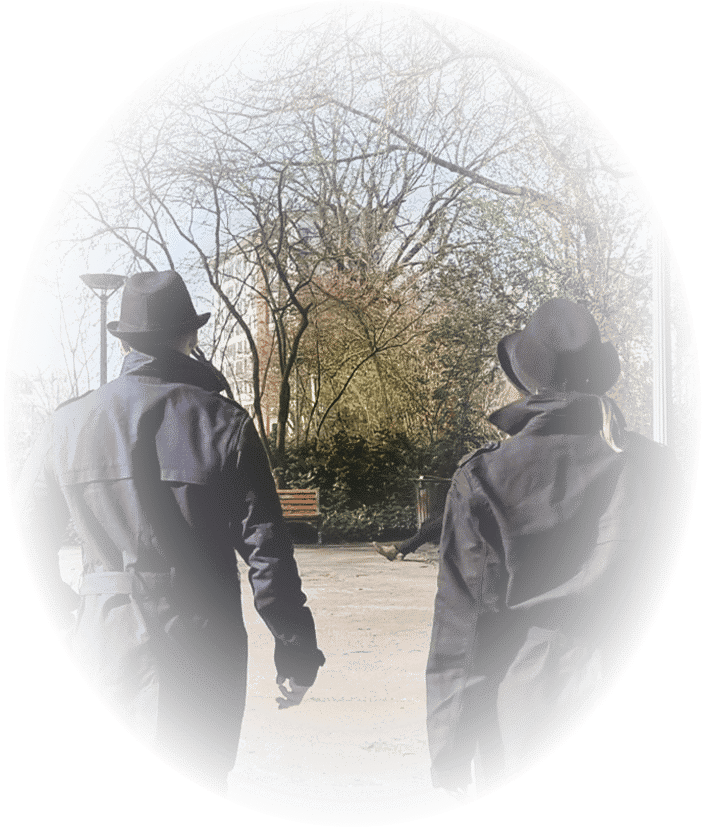 4.7

basé sur

3732

joueurs ayant déjà testé nos missions
Go on an Escape Game mission in Lyon
The best
immersive

experience

to live together
The Escape Game, an
accessible activity
The concept: you and your team are locked in a themed room, and have 1 hour to escape. The Escape Game, is an immersive adventure and fun entertainment accessible to all. Play with friends, family or your company as part of Team Building. Between enigmas, investigation and escape, living an extraordinary experience.
60 minutes to success
your mission
Your aim is to get away from it all, using your logic and thinking. To succeed in your Escape Game, you'll have to solve puzzles, search the premises and find objects hidden in the rooms. Keep your eyes peeled for clues left by our spies.
An
immersive
experience
to share
We offer an immersive activity that plunges players into a universe rich in mystery. Visit and mechanisms enhance the adventures of our agents on mission. Each theme offers un original scenario that fits perfectly into each room. Our four adventures offer plenty of choice for our action-seeking players.
Travel
in the heart of Lyon
Immerse yourself and travel to the four corners of the world with our 4 missions: Las Vegas Magnifico, Blue Castle Prison, Temple of Infinity and Black Rock Mine. As anonymous secret agents for John Doe, you'll be entrusted with a mission of the utmost importance. It's up to you to complete it in less than 1 hour with your group.
The Escape Game is an exciting way to spend time with friends and family, and promises players an unforgettable experience. Shiver in our scary Blue Castle prison, feel the adrenaline rush in the Temple of Infinity and the Black Rock mine, and don't be fooled by the Magnifico's thousand temptations.
The headquarters
of John Doe in Lyon
Our Escape Game in Lyon offers 4 different missions, 6 game rooms and can accommodate up to 36 players simultaneously. The game is played in teams of 2 to 6 players, with adventurers aged over 10. You can book on site at the Lyon branch, by telephone on 04 81 91 66 11 or on our website.
Your Escape Game at Part-Dieu
John Doe Escape Game
John Doe is the Escape Game in Lyon that lets players live the life of secret agents. In teams of 2 to 6 people, you'll immerse yourself in one of our themed rooms. Together, you'll have to solve a series of riddles and an investigation in the hope of emerging victorious, all in less than 60 minutes.
Which missions for which players?
The Black Rock Mine is our most accessible mission, recommended for family teams with children, for example. The Temple of Infinity and Blue Castle Prison offer an intermediate level. Warning: Blue Castle Prison is not recommended for players under 12. Finally, more experienced Escape Game players will appreciate Las Vegas Magnifico and its more subtle mechanisms.
With family or friends, choose the adventure that suits you or, on the contrary, the one that challenges your logic! Either way, you're off on a mission of escape in a room with incredibly realistic scenery.
How an Escape Game session works
Count on 1 hour and 30 minutes of unforgettable play with us. When you arrive at the agency, a special agent gives you a briefing and explains your mission (15min). Then you're locked in a room (or perhaps several rooms) for 60 minutes of gameplay, during which you must do everything in your power to succeed in your mission and make your escape. Once the hour is up, you meet up with your GM for an end-of-mission debriefing and the inevitable group photo. (15 min)
Whether you're a beginner, intermediate or expert, let us know your puzzle-solving skills when you book, and we'll adapt the game to your level.
The John Doe agency in Lyon
Opening hours: our agency welcomes players every day
from 9am to midnight.
We offer 4 missions for 6 game rooms, and can accommodate up to 36 players simultaneously.
Teams are made up of 2 to 6 players per room.
Contact and booking
John Doe Lyon (Part-Dieu station): 5-7 avenue Lacassagne, 69007 Lyon.
Telephone: 04.81.91.66.11
Book your Escape Game mission on site, by phone or on our website.
Payment methods available: culture pass, cash, cadhoc voucher, vacation voucher, credit card or gift card.