@ET-DC@eyJkeW5hbWljIjp0cnVlLCJjb250ZW50IjoiY3VzdG9tX21ldGFfdGl0bGVfaDEiLCJzZXR0aW5ncyI6eyJiZWZvcmUiOiI8aDEgY2xhc3M9XCJYXB0aGluXCI+IiwiYWZ0ZXIiOiI8L2gxPiIsImVuYWJsZV9odG1sIjoib24ifX0=@
À partir de
16.50 € per person.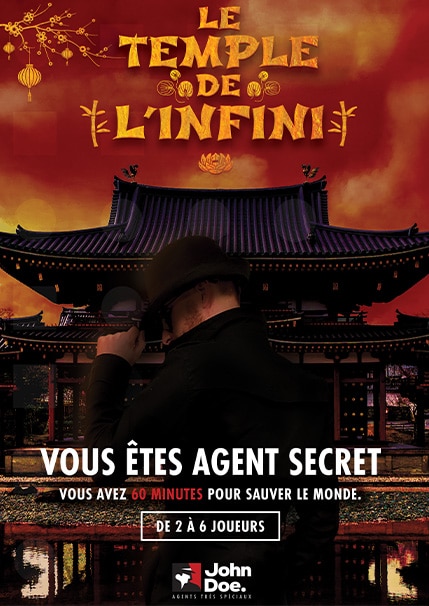 60 minutes
to save the world
Embark on a mission full of mystery and adventure at this Escape Game in Lyon.
A strange source of energy has been detected by John Doe's headquarters coming from the heart Himalayan mountains. You were sent there with other secret agents to investigate. So here you are, with your team, in the old Temple of Infinity, a place from which no one has ever emerged. It's up to you to unravel its secrets and solve its riddles, with one simple aim: to save the world.
Mission statement : save the world.
Theme: Temple, adventure.
4.7

basé sur

3732

joueurs ayant déjà testé nos missions
To add slides, go to the WordPress admin page (not the visual editor) and look for the slider section and add slides.
! Be careful not to delete the invisible module (below) -> to make it visible, go to the "wired display" tab in the Divi controllers.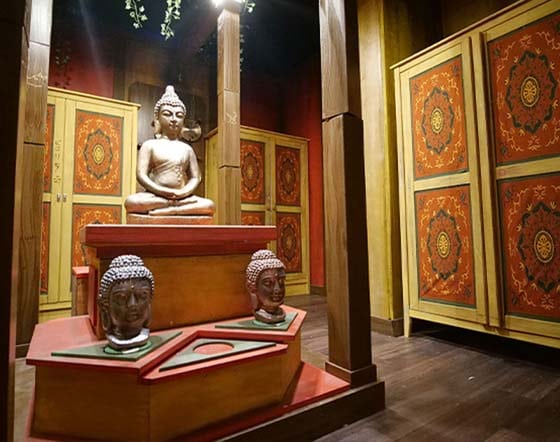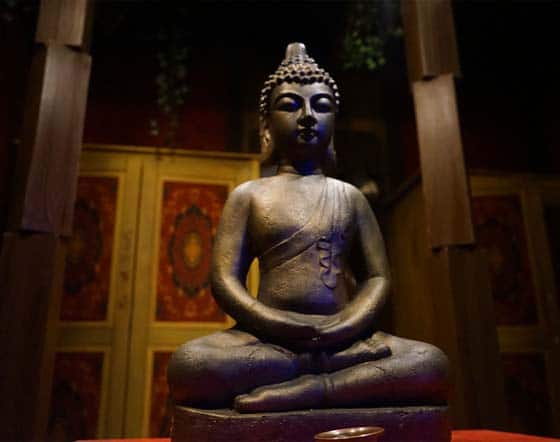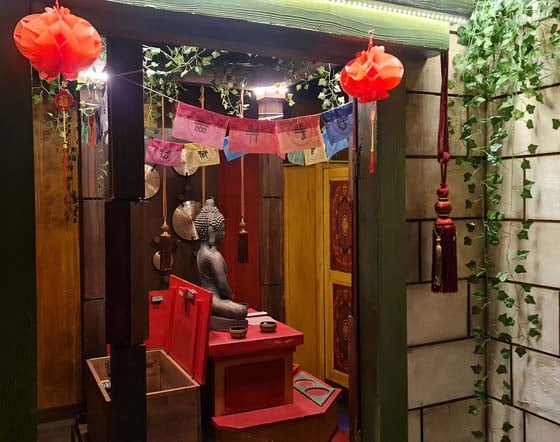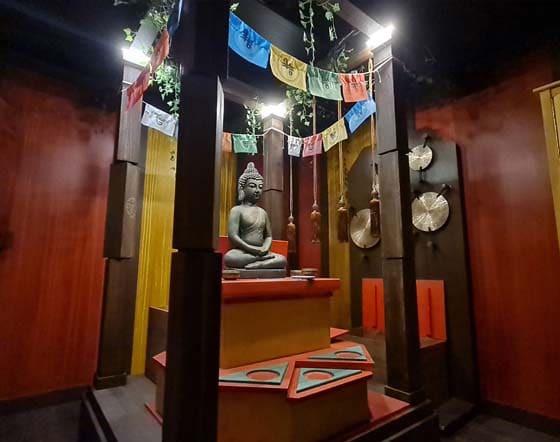 Think of the John Doe Lyon gift card
Give the
gift of

adventure
to your loved ones
Turn your loved ones into Secret Agents and send them on missions
all over the world. Bonus: you can even leave with them!
Discover our other Escape Game missions
Your adventure
isn't over yet
Escape Game
Blue Castle

Prison
From 16.50 € per person.
You're off to the frightening Blue Castle Prison. Your mission: find our missing agent Jeff Donovan, without getting caught by the prison guard.
Reserve this Mission
Escape Game
Las Vegas

Magnifico
From 16.50 € per person.
Our agents have learned of a disturbing trafficking operation in Las Vegas. Your job is to investigate the case and find our missing agent.
Reserve this Mission
The temple of infinity in Lyon
Escape game in the heart of a Tibetan temple in Lyon
Welcome to the Escape Game in the heart of Lyon. Players, agents, fasten your seatbelts, you're off on a very long journey to Tibet for one of the most perilous missions of your lives. John Doe HQ advises you to have a strong heart to survive this experience.
A scenario rich in secrets and mystery
A disturbing source of energy has been detected, believed to come from a very old Buddhist temple, the Temple of Infinity. Is this a new experience for the Eclipse agency? Or something even more mysterious? Only you can find out. With your best team of friends, you're off as Agent John Doe to find out more about what's going on. As you make your way through the rooms of this ancient shrine, you come up against mechanisms that prevent you from progressing. It's up to you to solve the riddles and unlock the secrets to move forward. As the scenario progresses, you come to understand something else. Your mission is vital, since the fate of the world is in your hands. Leave before the 60 minutes are up, or risk the Temple of Infinity becoming your prison.
A room with incredible mechanisms
Lyon's Temple de l'Infini takes you on a true adventure in the heart heart of the city of Lyon. Room after room, you'll discover surprising mechanisms that will help you dive immersed in the life of Indiana Jones. This Escape Game offers an innovative and unforgettable experience to share with family and friends. The scenery, worthy of the finest adventure films, immerses you in a universe that only John Doe knows the secret of!
Your Game Master, the agent who listens
Your Game Master acts as your liaison, helping you to make the most of your adventure. Room by room, he follows you from the headquarters of John Doe Escape Game Lyon, helping you (or not) to solve the riddles. The difficulty of this Escape Game can be adapted to suit each player's profile.
An Escape Game for adventure-seekers in Lyon
This Escape Game is designed for players who want to challenge themselves with friends or family, while enjoying an unforgettable experience. The difficulty suggested can be adapted if you ask your Game Master.
Escape Game mission suitable for children aged 10 and over.
Our other Escape Game missions
For even more fun, discover our other Escape Game missions in Lyon: La Prison de Blue Castle, Las Vegas Magnifico Casino or Black Rock Mine. Looking for the great outdoors? Our Escape Game agency in Lyon offers an Outdoor Escape Game mission in the streets of the city.