Your original Team Building in Lyon
Company line: 07 87 25 75 84
Company direct line : +33 (0)9 74 77 74 88
@ET-DC@eyJkeW5hbWljIjp0cnVlLCJjb250ZW50IjoiY3VzdG9tX21ldGFfdGl0bGVfaDEiLCJzZXR0aW5ncyI6eyJiZWZvcmUiOiI8aDIgY2xhc3M9XCJYXB0aGluXCI+IiwiYWZ0ZXIiOiI8L2gyPiIsImVuYWJsZV9odG1sIjoib24ifX0=@
The

corporate event

specialist

!
Choose an Escape Game for your Team Building event
Are you looking for original Team Building activities in the Auvergne-Rhône-Alpes region, and more specifically in the city of Lyon? The Escape Game is the collaborative game par excellence. The perfect team-building activity.
John Doe, France's No. 1 Team Building Company
John Doe is recognized as the number 1 leisure company for Team Building in France. We're one of the few entertainment brands able to offer tailor-made, quality services for businesses. As true event professionals, we do our utmost to ensure that our customers have the best possible Team Building experience in Lyon. In this way, you strengthen the bonds between participants in a fun and playful way.
Your Team Building in our Lyon office
Immerse yourself in
our Lyon agency
Enter the world of Secret Agents, and set off on a mission with your colleagues. Test their cohesion and team spirit in an entertaining and immersive game in the heart of Lyon. Discover each other's personalities and build team spirit. We can accommodate up to 36 people simultaneously in our 6 playrooms. For your Team Building, enjoy a tailor-made activity in our agency, in our meeting room or using our catering service. Tell us your ideas for your day, and we'll respond with professionalism.
Agency near Part Dieu
Up to 36 players simultaneously
6 rooms
Privatization, catering and other services
Your Team Building event on your premises in the Hauts de France region
Team Building
on your premises
Would you like to create a sensation at a seminar or other corporate event? John Doe offers you the chance to experience an unusual Team Building experience in close proximity to your employees. Our department dedicated to professionals takes care of the organization of your Team Building event, which takes place in your company. We turn your premises into an Escape Game, and a team of game masters comes to lead your activity.
For 2 hours, in groups of 6 to 10 people, you conduct a real investigation. Unite your teams during this intense Escape Game session, and investigate with your colleagues to succeed!
Service area: Lyon, Rhône-Alpes
30 players and more
About 2 hours of activity
From €30 excl. tax/person.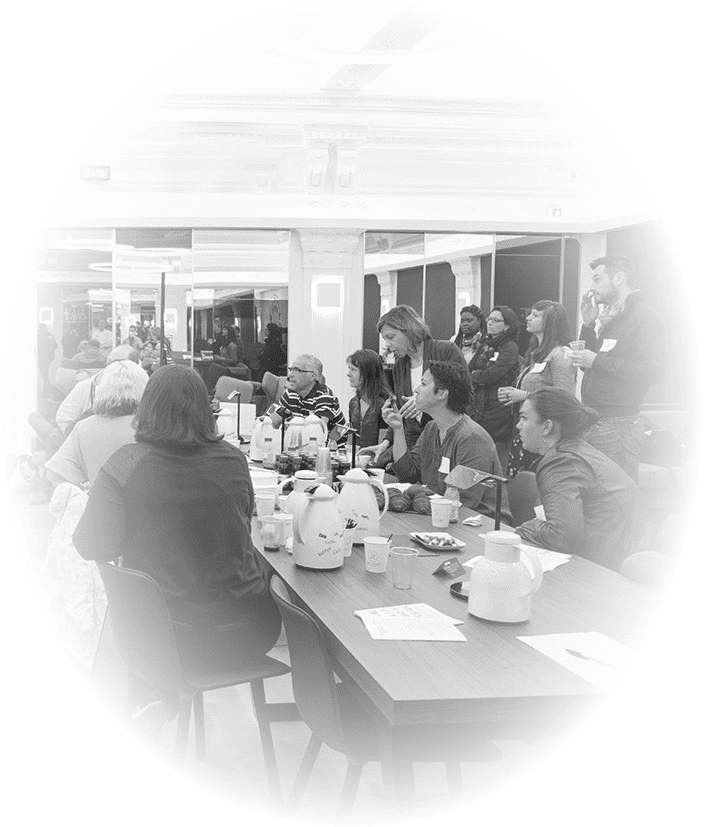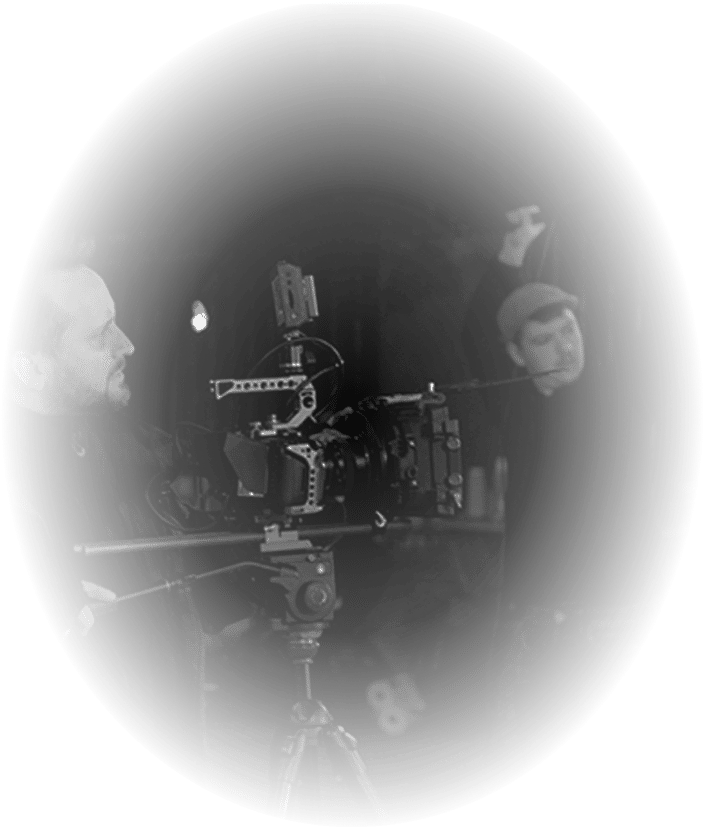 The Film Building™: an innovative concept
An immersive experience
in the world of cinema
Enjoy an original experience in the world of cinema with an exclusive concept: the Film Building™.
In partnership with Judolo Production, a team of audiovisual professionals, John Doe takes you behind the scenes of the seventh art.
With this one-of-a-kind immersive adventure, in front of or behind the camera, you become the actor of your own blockbuster in Hollywood settings worthy of the greatest adventure films.
Whether it's a corporate film, a product launch, an employer branding film or the announcement of a new concept, whether it's a genuine external communication tool or intended for internal distribution, an employee-generated video can be used on a variety of media to meet your different objectives.
Enjoy an extraordinary collective experience
A turnkey day with premium services
Interactive workshops introduce you to the world of cinema
Create a film that meets your corporate objectives
To add slides, go to the WordPress admin page (not the visual editor) and look for the slider section and add slides.
! Be careful not to delete the invisible module (below) -> to make it visible, go to the "wired display" tab in the Divi controllers.
Outdoor Escape Game
Unusual visit

of Lyon 
From 29.90 per group.
John Doe has a new top-secret mission for you. Take to the streets of Lyon, solving the riddles and challenges you find along the way, while discovering the city's secret and unusual heritage.
Discover Unusual Visit
Demander un devis
Custom Escape Game
The Escape Game


made to measure
For a trade show, an event or a seminar, we'll create a customized game to suit your image, taking all your constraints into account.
Discover
Demander un devis
CSE offer
Our CSE special offers
Discover all our offers for works councils You benefit from preferential rates up to -35% off. We adapt to your requirements to offer you a ticketing service that's just right for you.
Discover
Demander un devis
Your Team Building with John Doe
They were agents
at John Doe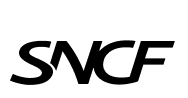 Think of the John Doe Lyon gift card
Give the
gift of

adventure
to your loved ones
Turn your loved ones into Secret Agents and send them on missions
all over the world. Bonus: you can even leave with them!
Discover all our offers for your Team Building in Lyon
Discover our services
for your Team Building in Lyon
The Escape Game is a fun, collaborative activity. In this activity, you and your team are locked in our Escape Game room. You have 60 minutes to escape and complete your mission. Collaborate, search the premises and solve various puzzles to emerge victorious from this activity! Remember: everybody wins, or nobody wins.
Immerse yourself in
our Lyon branch
Spend an exceptional moment during your Team Building in our Lyon agency. With John Doe, you're off on one of our 4 top-secret missions to test the cohesion and team spirit of your employees. The little extra: you can challenge your teams in our dubbed rooms, so that they can enjoy the same experience simultaneously.
From 6 people.
Our services for
your company
John Doe Escape Game, France's No. 1 Team Building entertainment company, does everything in its power to satisfy its customers! Enjoy tailor-made events in Lyon thanks to our various services: privatization, catering, meeting rooms, customized entertainment, etc. Nothing is too good for our agents who want to organize a seminar or Team Building!
Escape Game
on your premises
What if the ideal venue for your Team Building was your company? Choose the original for your event and go on a mission in your working environment. We transform your premises into an Escape Game for an activity lasting around 2 hours. A team of Game Masters is on hand to liven up your day and make sure you have a great time with your colleagues. 30 participants minimum.
John Doe, events and team-building professional in Lyon, loves taking on challenges, even the craziest ones. I'm not going to turn down a challenge! Looking for a 100% original mission? Tell us your ideas, and our dedicated business department will manage your project from A to Z. For a seminar, a trade show or to create a sensation with your customers and colleagues, opt for an original Escape Game.
Are your employees teleworking? No problem, strengthen the cohesion of your teams even if continents separate them thanks to our video activity. Wherever your employees are, get them to go on a mission and carry out an investigation that they can only succeed in by communicating with each other. To encourage interaction, a Game Master animates your game.
Organize your Team Building in Lyon
Test your team spirit in Lyon
The Escape Game is the ultimate Team Building activity. This is the collaborative game par excellence, since communication is key to success. This activity is perfect for strengthening bonds between colleagues, and discovering each other's personalities! Our missions bring out in your employees aspects that are essential to your company's development.
The Team Building specialist in Lyon.
Would you like to boost your employees' confidence and improve understanding between colleagues with a Team Building event in Lyon? We can help you do just that with our collaborative games, where communication between participants is the key to success!
A specialized team is dedicated to your project and will support you throughout. We offer a wide range of services dedicated to companies, right up to customized events. We operate not only in Lyon but also in the Rhônes-Alpes region.
In our Lyon office or at your company
You can simply go on a Team Building mission in our Lyon branch for an immersive activity that tests the cohesion and team spirit of your employees. For something even more unusual and original, John Doe Lyon can run an Escape Game on your company's premises throughout the Rhônes Alpes region.
Branch activities in Lyon
Travel to the four corners of the globe on our immersive missions: a memorable activity for your Team Building in Lyon!
Here you are, locked in with your team in our Escape Game room. Your group has 60 minutes to escape. You lead the investigation with your colleagues and have no choice but to talk to your team. With John Doe, leave the city of Lyon for a while and go to one of our 4 themes: a Mine in Texas, a Prison in Eastern Europe, a Casino in Las Vegas or a Temple in Asia. With John Doe, you're in for an incredible experience in sublime, immersive settings.
Made-to-measure: our core business.
And because nothing is impossible at John Doe, we can create an Escape Game from A to Z for your company! Tell us about your ideas, even the most original ones. We take up the challenge and take care of the creation and organization of your event in Lyon or the surrounding area.
Your Team Building in the streets of Lyon
For your Team Building, would you prefer to discover the city of Lyon on a fun walk? With our outdoor Escape Game, Visite Insolite, set off on a mission through the streets of the town, following our treasure hunt and solving the riddles and challenges along the way. As a bonus, you can discover the secret and unusual heritage of the City of Lights. With Visite Insolite, develop your team spirit in the great outdoors.
Your remote Team Building
Last but not least, John Doe is thinking of employees who telework, thanks to Team Building by videoconference. Connect with your company's employees, even from a distance. In this animation, your employees have no choice but to communicate and exchange with each other to succeed. A Game Master intervenes to encourage interaction between players.
John Doe, Lyon's team building specialist, gives you the choice of all our activities. On our premises, yours or remotely, choose the option that suits you best.
Our agents welcome you every day from 9 a.m. to 10 a.m. at the Lyon branch.