Culture Pass payment available
Vacation vouchers and cadhoc: visit your branch to use them
Culture Pass payment available
Vacation vouchers and cadhoc: visit your branch to use them
TUESDAY, NOVEMBER 28
, 2023
Murder Party
In this immersive investigation, you take on the role of a character in the plot and play a life-size role-playing game. Every clue brings you closer to the culprit, but beware, he's hiding among you. Can you unmask the killer before he strikes again? Or is it you?
Next session: November 28, 2023
Places are limited.
@ET-DC@eyJkeW5hbWljIjp0cnVlLCJjb250ZW50IjoiY3VzdG9tX21ldGFfdGl0bGVfaDEiLCJzZXR0aW5ncyI6eyJiZWZvcmUiOiI8aDIgY2xhc3M9XCJYXB0aGluXCI+IiwiYWZ0ZXIiOiI8L2gyPiIsImVuYWJsZV9odG1sIjoib24ifX0=@
BECOME A SECRET AGENT

IN THE HEART OF LILLE
YOUR MISSION IF YOU ACCEPT IT …
Fasten your seatbelt and set off on a 60-minute secret mission. You enter the headquarters of the world's most famous spy agency: John Doe. We're calling on anonymous people like you to find our missing agents and save the world.
Ideally located next to Lille Flandres station, our Escape Game missions offer total immersion and an unforgettable experience for families, friends or colleagues. Excavation, manipulation, puzzles, games, riddles and thrills will all be on offer!
TRAVEL ANYWHERE IN THE WORLD
With your team, embark on one of our 4 missions to the 4 corners of the globe. In Las Vegas, in the VIP lounge of a gambling den, in Northern France in an abandoned mine, in the Czech Republic in the prison of horror, or in Tibet in a temple of many secrets, you travel through rooms with breathtaking and mysterious settings. Watch out, though: the Machiavellian Eclipse organization is after you, and could well get in your way!
To change the trace image to a magnifying glass image, click on section, then on cogwheel, then on the "Advanced" tab, then change the css class to magnifying glass instead of trace.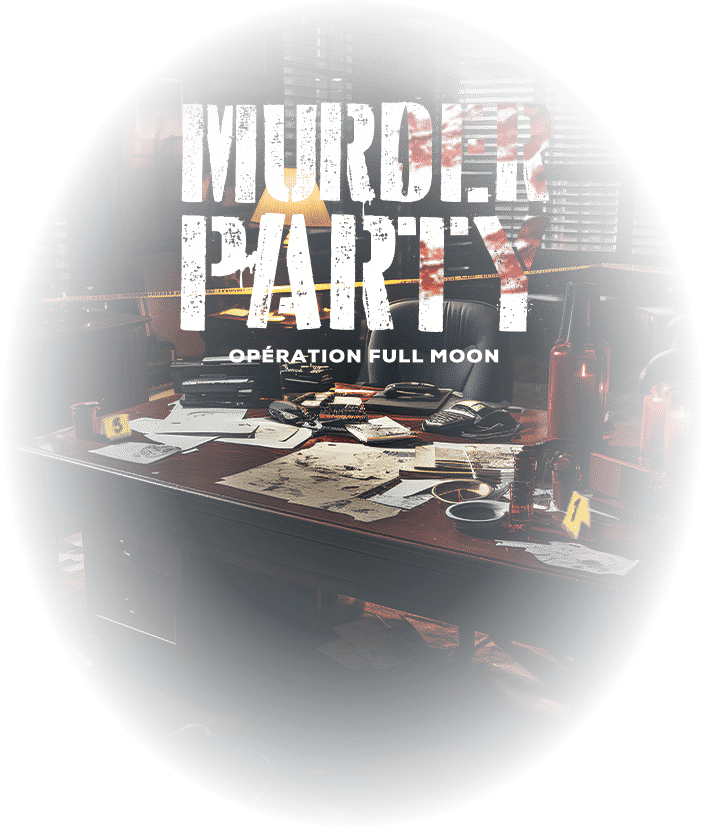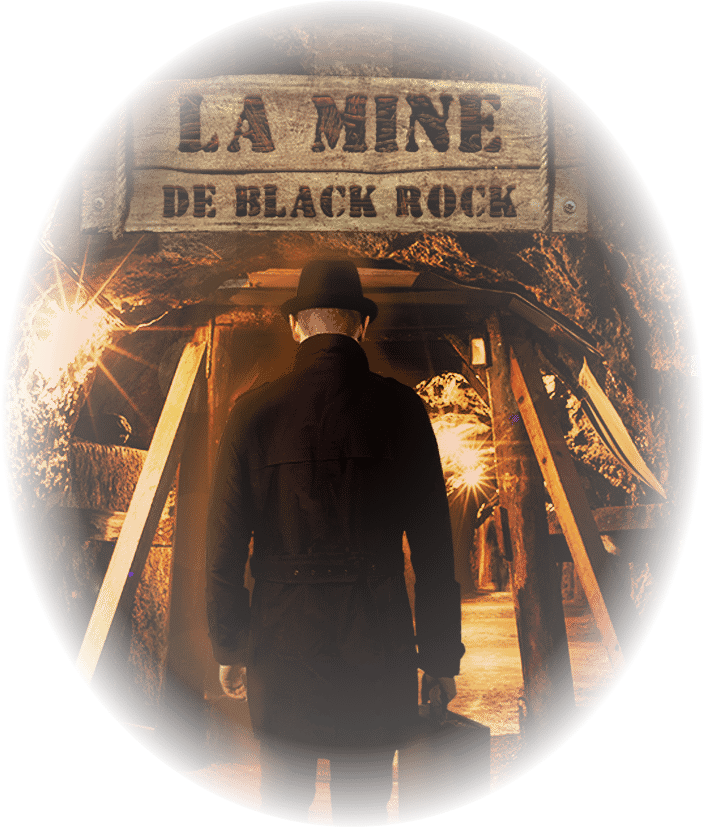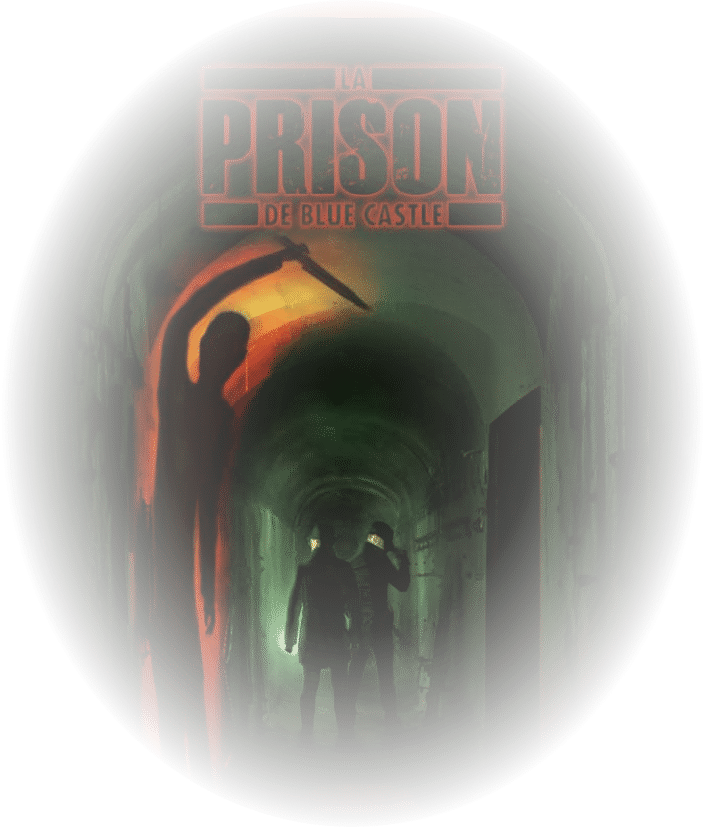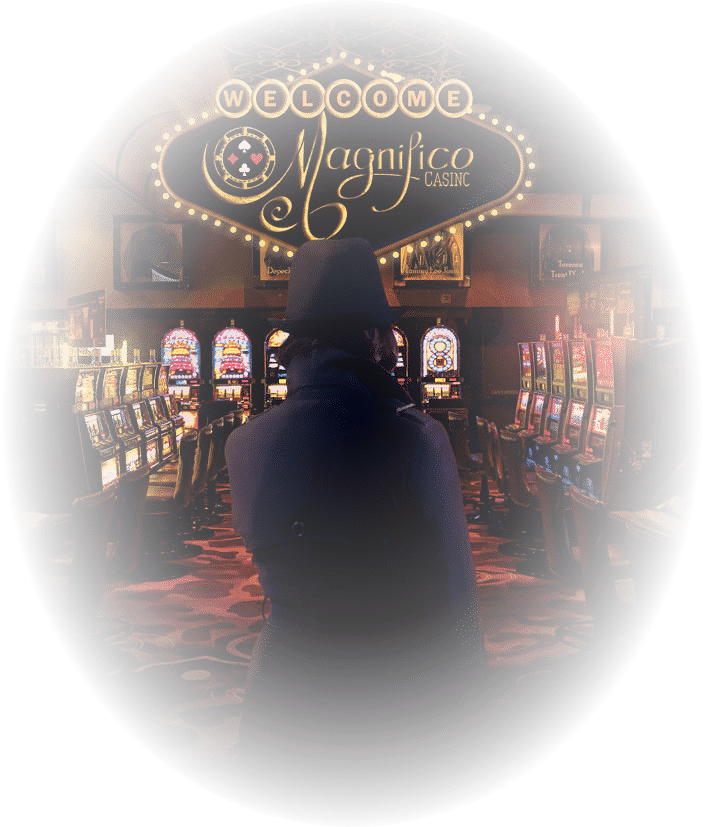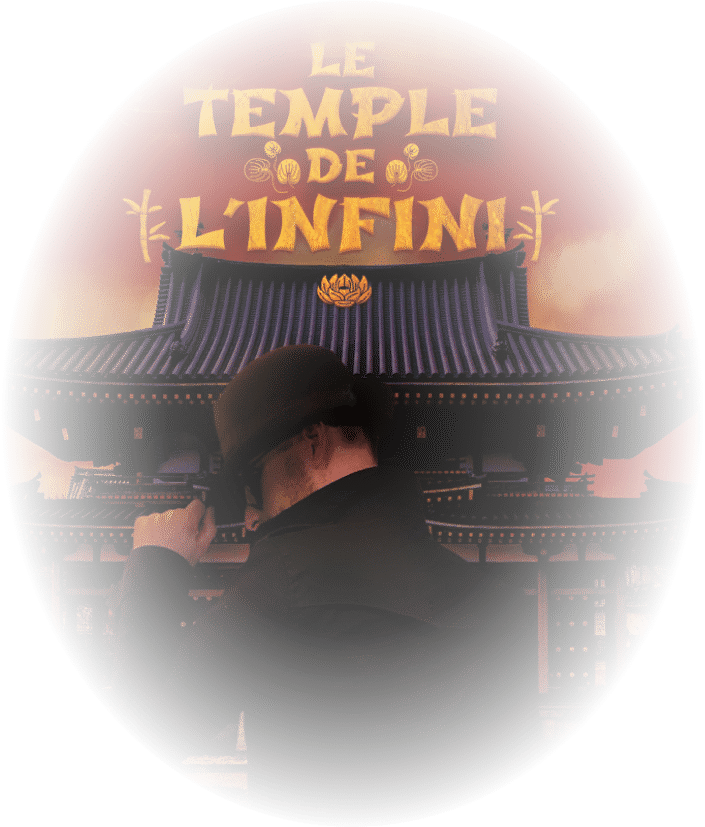 Choose your assignment in Lille
Become a Secret Agent

and go on a mission!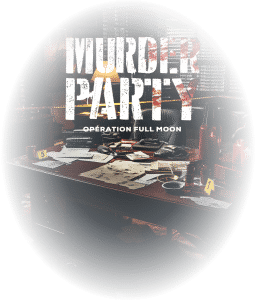 The director of the John Doe spy network has summoned you all to his headquarters. As a secret agent, you answer the call, but as soon as you arrive, you're confronted with a most sinister scenario: he's been murdered. So you're in charge of a complex investigation to unravel the threads of this thrilling mystery.
However, a word of warning: the murderer is hiding among you, lurking in the shadows. Will you be able to unmask the killer before he strikes again, or will it be you?
Next session November 28, 2023 at 8:30 p.m.
Themes Murder Party
Reserve this Mission
Discover Operation Full Moon
Price per person depending on number of participants
Étudiants : tarif à partir de 15€ TTC
GET 25% OFF YOUR GAME MONDAY TO FRIDAY, 9AM TO 6PM AND THURSDAY, 9AM TO MIDNIGHT (SCHOOL VACATIONS INCLUDED - SUMMER INCLUDED).
IF A STUDENT IS PART OF THE TEAM, EVERYONE BENEFITS FROM THE REDUCED RATE!
USE THE CODE AGENT25 ON THE BASKET TO APPLY THE DISCOUNT. IF THE SELECTED SLOT IS OUTSIDE THE AUTHORIZED HOURS: THE DISCOUNT DOES NOT APPLY. ONLY FOR INDIVIDUALS ON PRESENTATION OF STUDENT CARD.
To add slides, go to the WordPress admin page (not the visual editor) and look for the slider section and add slides.
! Be careful not to delete the invisible module (below) -> to make it visible, go to the "wired display" tab in the Divi controllers.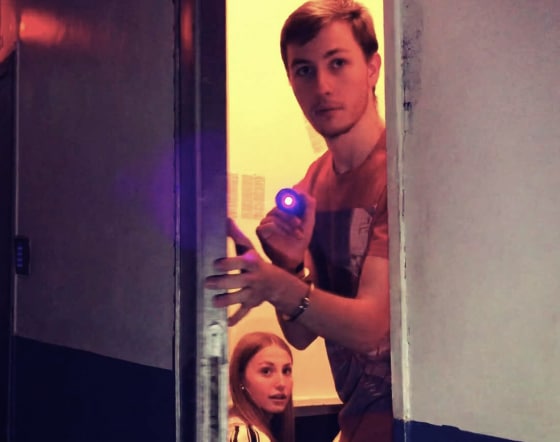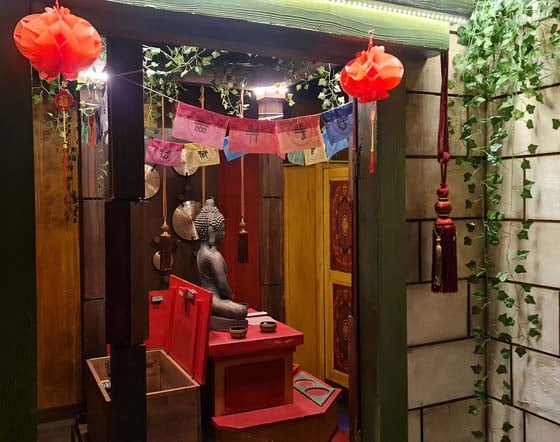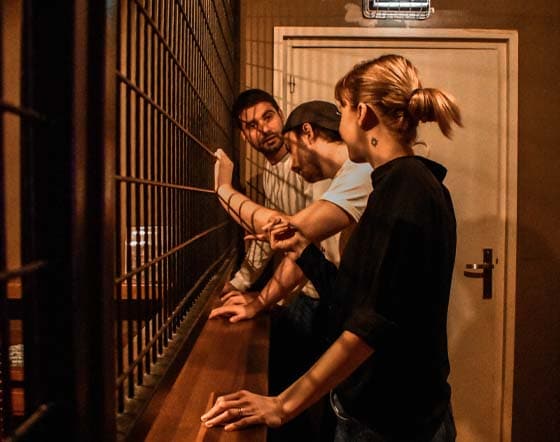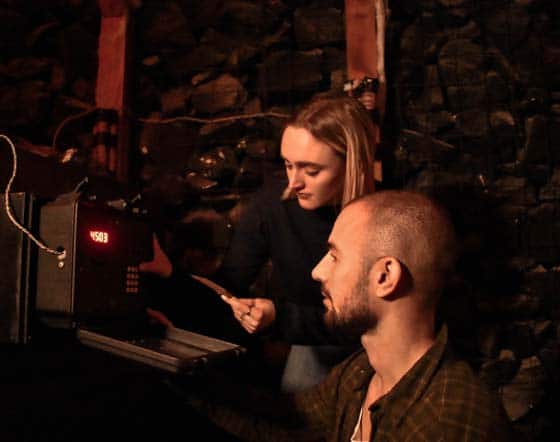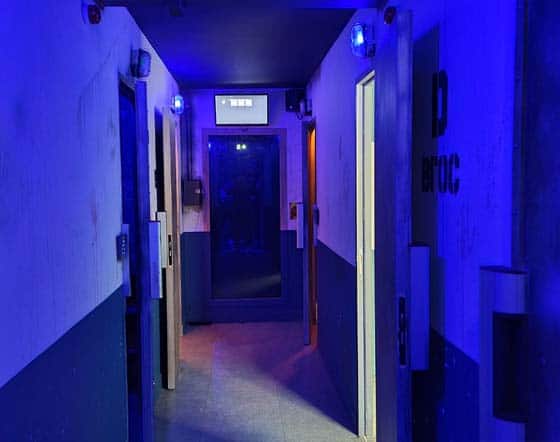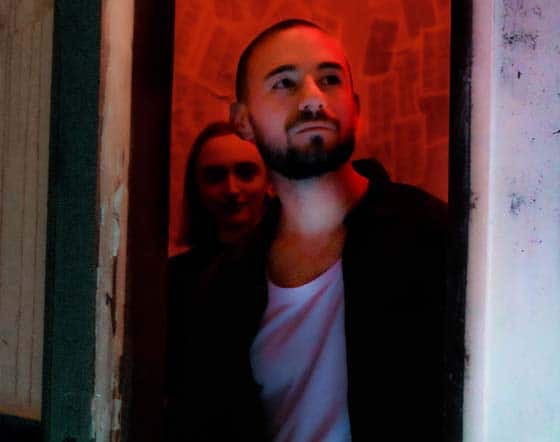 The number 1 in Team Building for bonding your employees
Our offers for
your company
We'll organize a tailor-made business event for you.
From €19 per person.
Team Building
Catering service
Tailor-made game
Escape Game on your premises
John Doe Recruits: become a real secret agent
We are recruiting Game Masters on permanent contracts in Lille, Nantes, Bordeaux, Lyon and Strasbourg.
Join us.
A young, dynamic team
A cool, relaxed atmosphere
Fun at work
You have the soul of a secret agent
Write to us at [email protected]
THE OUTDOOR ESCAPE GAME IN LILLE
Take to
the streets of Lille!
As a team, investigate the streets of Lille! Smartphone in hand, take part in the first outdoor Escape Game that lets you discover the city in a whole new way.
The Eclipse Agency is up to no good – it's up to you to stop them!
Follow the directions of your liaison officer, and with the help of the GPS, follow a route that will take you to the emblematic sites of the capital of Flanders. Solve the riddles and challenges you find, and above all have fun!
A game to share with family and friends aged 8 and over.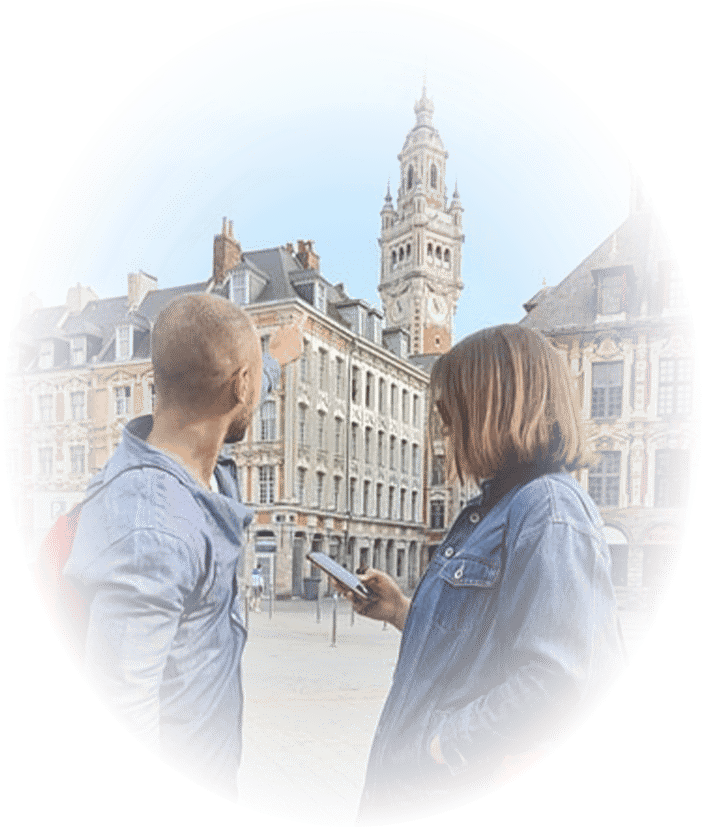 4.7

basé sur

3732

joueurs ayant déjà testé nos missions
Go on a secret mission in Lille
The best
immersive experience
Guaranteed emotions and
immersive settings
John Doe takes immersion to the extreme, with settings worthy of the greatest Hollywood films. To create the backdrops for our rooms, our team collects real elements linked to the theme of the scenario. What's more, our Game Masters play a real acting role to make your experience even more engaging.
60 minutes of
Secret Agent life
With John Doe, you're immersed for 1.5 hours in a mission that lasts around 60 minutes. Original puzzle mechanics. It's up to you to solve them using your brainpower and logic. Your sense of observation is put to the test, as you search the rooms for the right clues.
We offer 4 missions, each with its own theme: Mine, Temple, Prison and Las Vegas. The puzzle and game mechanics are designed to integrate perfectly with the scenery, but above all with the storyline, to make the experience as immersive as possible. Our aim is to give you a real-life spy experience.
To succeed, you also need to be a team player and work together. Alone, you won't succeed, but working together, you might just have a chance. It's up to you to test the ties that bind you to your friends and family. Discover an excellent way to reveal everyone's listening and communication skills.
You can play in groups of 2 to 6 players in one room. For Team Building events, up to 70 people can be accommodated simultaneously in the agency.
You can also play on the same rooms simultaneously, ideal for teams who want to challenge each other: contact us to find out more.
For all levels of
difficulty
Different levels of difficulty are available: children, adult beginners, intermediate, expert. Our rooms welcome players of all levels. For novice players, we recommend Black Rock Mine, while for experts, we recommend Las Vegas Magnifico. Finally, for an intermediate level, the Temple or Prison themes are perfect.
Your Escape Game in Lille
John Doe Escape Game
John Doe is Lille's Escape Game pioneer. Known as a must-do leisure activity, the Escape Game network's historic branch has been offering players the chance to go on a secret agent mission since 2015. More than just a mission, John Doe is a truly immersive adventure that requires logic, reflection, teamwork, observation and research.
Use your logic and be a team player
As part of your mission, you'll work as part of a team to research, reflect and excavate. The clues and puzzles are a clever blend of originality and unique technicality that will appeal to all players, even experienced Escape Game escapers.
Our other Escape Game games and missions in Lille
In addition to indoor missions, John Doe Lille offers players the chance to become secret agents at home with our home Escape Games. For agents with a taste for the great outdoors, they can go on an outdoor mission in the streets of Lille, taking advantage of our Escape Game oudoor. An activity that can be played entirely independently. Difficulty: adult beginners/children. Theme: secret agents. Immersion time: approx. 2 hours.
John Doe Lille branch
Our agents welcome players every day at John Doe Escape Game Lille, from 9:00 am to midnight.
John Doe Escape Game Lille offers 4 missions for 6 game rooms and can accommodate up to 36 players simultaneously.
Teams are made up of 2 to 6 players per room.
Booking and payment
You can book your assignment on site at the Lille agency, by telephone on 03.62.27.63.99 or on our website.
You can book your Escape Game session with a culture pass, cash, cadhoc voucher, vacation voucher, credit card or gift card.
John Doe Escape Game Lille – 6-8 Rue des Jardins, 59800 Lille