@ET-DC@eyJkeW5hbWljIjp0cnVlLCJjb250ZW50IjoiY3VzdG9tX21ldGFfdGl0bGVfaDEiLCJzZXR0aW5ncyI6eyJiZWZvcmUiOiI8aDEgY2xhc3M9XCJYXB0aGluXCI+ICIsImFmdGVyIjoiPC9oMT4iLCJlbmFibGVfaHRtbCI6Im9uIn19@
À partir de
15 € per person.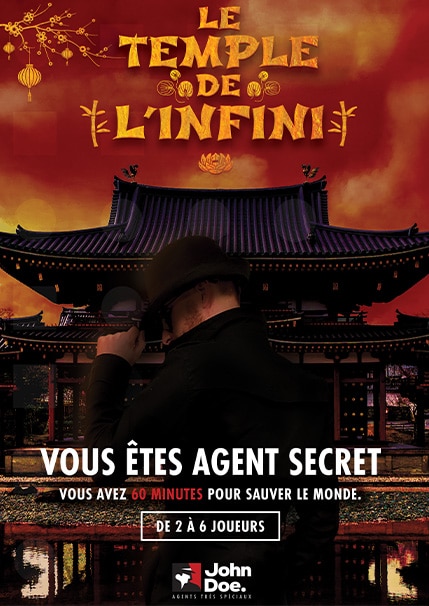 60 minutes to
save the world
Adventure-hungry gamers, fasten your seatbelts, you're in for a long journey. An unknown source of energy has been detected in the heart of the Himalayas. You've been sent there to find out more, but now you and your team are lost in an ancient temple that hides many mysteries. It turns out that the fate of the world is in your hands, and that your decisions are of the utmost importance for the survival of humanity.
Mission statement : save the world.
Escape Game theme : Adventure.
4.7

basé sur

3732

joueurs ayant déjà testé nos missions
To add slides, go to the WordPress admin page (not the visual editor) and look for the slider section and add slides.
! Be careful not to delete the invisible module (below) -> to make it visible, go to the "wired display" tab in the Divi controllers.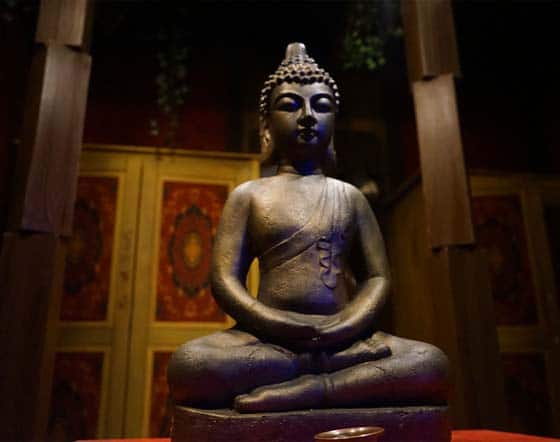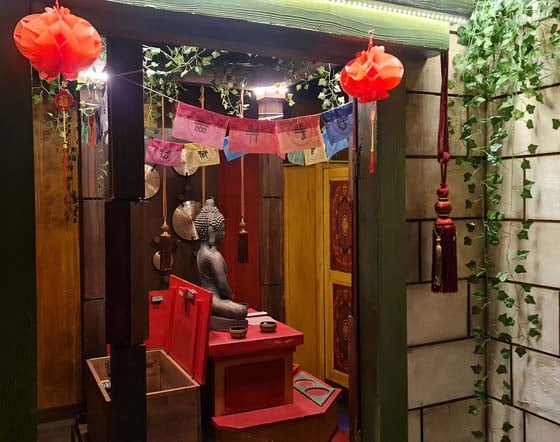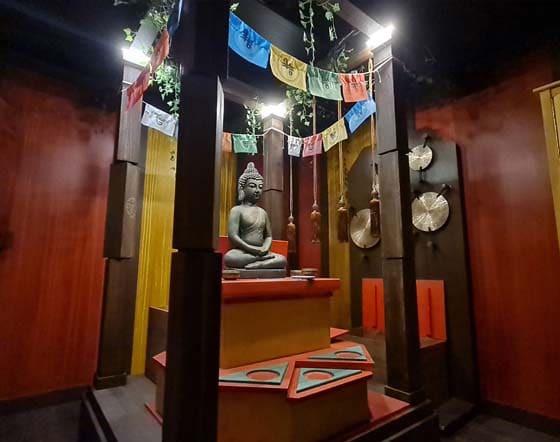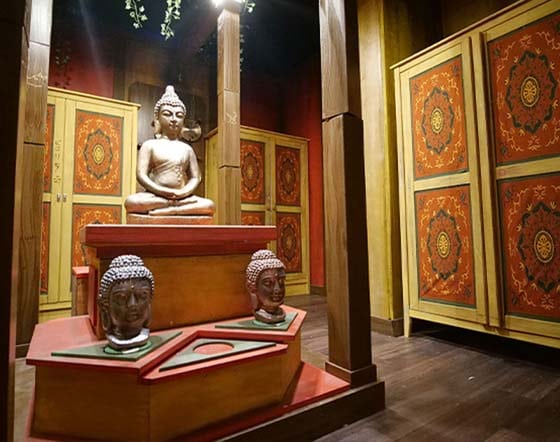 Think of the John Doe gift card
Give the
gift of

adventure
to your loved ones
Turn your loved ones into Secret Agents and send them on missions
all over the world. Bonus: you can even leave with them!
Discover our other Escape Game missions
Your adventure
isn't over yet
Escape Game
Black Rock

Mine
From 15 € per person.
Agent Daboville disappeared while investigating a coal mine in northern France. It's up to you to find it before everything explodes.
Reserve this Mission
Escape Game
Las Vegas

Magnifico
From 15 € per person.
Take off for Las Vegas, heading for the Magnifico, one of the city's most sumptuous casinos. It's up to you to investigate a curious trafficking operation.
Reserve this Mission
The temple of infinity in Lille
With Temple de l'Infini, John Doe Escape Game takes you into Lille's most curious Escape Room for a unique experience. Adventure-hungry gamers, fasten your seatbelts and set off on a long, long journey! Lost in this ancient temple with your team, your mission is simple: solve the riddles to save the world!
The Temple de l'Infini scenario in Lille
In this Escape Game scenario, you and your team are plunged into the heart of the Himalayan mountains in an ancient Tibetan temple. A strange energy source has been detected by our headquarters and you have been sent with other agents to investigate.
Riddle by riddle, you realize that the place is far more dangerous than it looks, and that the fate of the world is in your hands. This temple is full of mysteries, and it's up to you to avoid the traps it contains, which won't do you any favors during your adventure.
As Agent John Doe, you have a heavy responsibility to succeed in your mission and save the planet. From room to room, collect all the clues your team needs to succeed.
The Escape Game where players save the world
Like any self-respecting Escape Game mission, you have 60 minutes to complete it. If you fail, you'll find yourself locked in the temple, which will become your prison for eternity. Eternity in a temple, even if it contains incredible scenery, is a long time! Neither the agency, nor any other John Doe agent, nor anyone else can do anything for you. In any case, what's the point of making a successful escape in an apocalyptic world?
John Doe Escape Game Lille's Temple of Infinity is an ideal mission for players seeking the thrill of adventure.
Escape Game mission for children aged 10 and over, accompanied by adults.