@ET-DC@eyJkeW5hbWljIjp0cnVlLCJjb250ZW50IjoiY3VzdG9tX21ldGFfdGl0bGVfaDEiLCJzZXR0aW5ncyI6eyJiZWZvcmUiOiI8aDEgY2xhc3M9XCJYXB0aGluXCI+IiwiYWZ0ZXIiOiI8L2gxPiIsImVuYWJsZV9odG1sIjoib24ifX0=@
À partir de
15 € per person.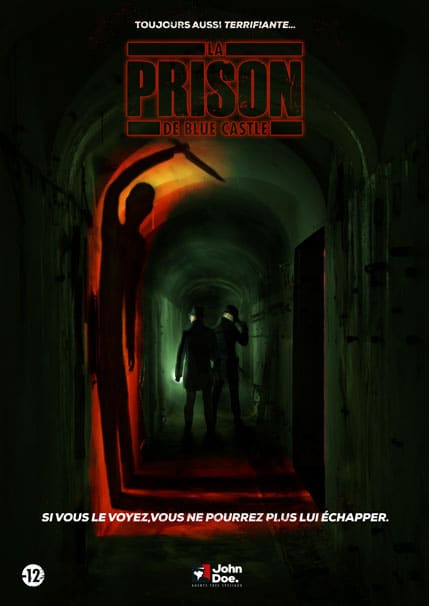 For several days now, we've had no news from Jeff Donovan, who's off to investigate the terrifying Blue Castle Prison. You have 60 minutes to infiltrate, trace and escape. Careful, you're not alone in this old penitentiary. There's a crazy guardian out there, and you've got to make sure you never run into him, or we'll give you the cold shoulder.
Mission: Find Jeff Donovan.
Escape Game theme : Prison.
Mission not recommended for under 12s
4.7

basé sur

3732

joueurs ayant déjà testé nos missions
To add slides, go to the WordPress admin page (not the visual editor) and look for the slider section and add slides.
! Be careful not to delete the invisible module (below) -> to make it visible, go to the "wired display" tab in the Divi controllers.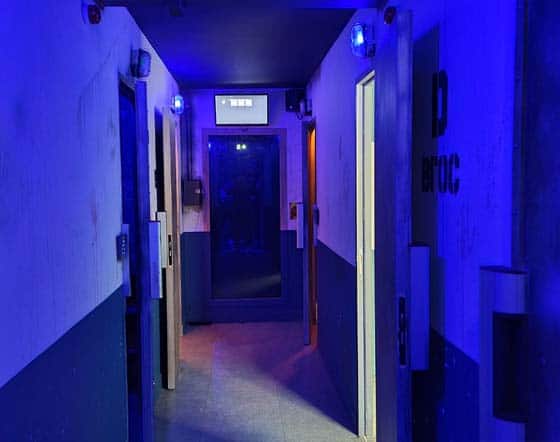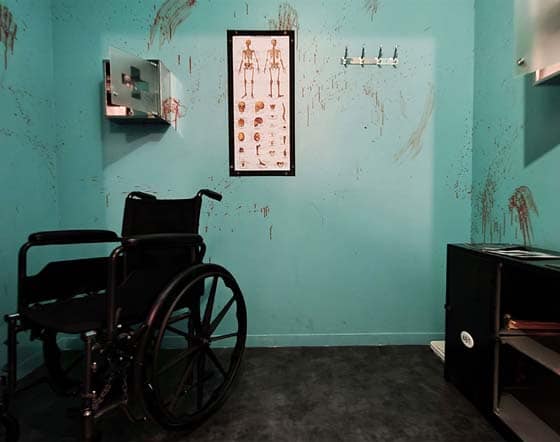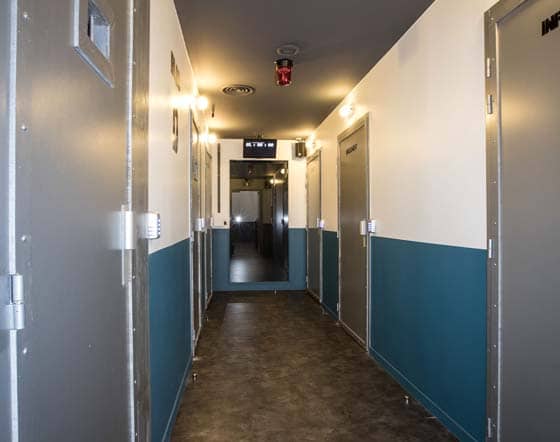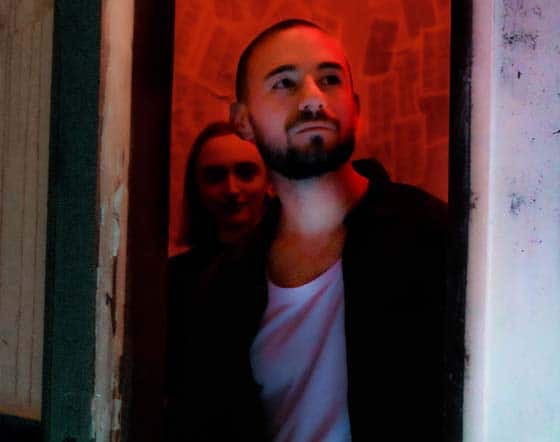 Think of the John Doe Lille gift card
Give the
gift of

adventure
to your loved ones
Turn your loved ones into Secret Agents and send them on missions
all over the world. Bonus: you can even leave with them!
Discover our other Escape Game missions
Your adventure
isn't over yet
Escape Game
Las Vegas

Magnifico
From 15 € per person.
Take off for Las Vegas, heading for the Magnifico, one of the city's most sumptuous casinos. It's up to you to investigate a curious trafficking operation.
Reserve this Mission
Escape Game
The Temple of Infinity
From 15 € per person.
Set off on a Himalayan adventure to the ancient Temple of Infinity. A devastating source of energy was detected. Your mission: to save the world!
Reserve this Mission
Escape Game
Black Rock

Mine
From 15 € per person.
Agent Daboville disappeared while investigating a coal mine in northern France. It's up to you to find it before everything explodes.
Reserve this Mission
The Blue Castle Prison in Lille
The prison-themed Escape Game in Lille
Agent, go on the most terrifying Escape Game mission in Lille.
For several days, we've had no news of Jeff Donovan, who's been investigating in the terrifying Blue Castle Prison. You've got 60 minutes to track him down and escape.
The scenario of the Blue Castle Prison in Lille
Agent Jeff Donovan has disappeared from Blue Castle Prison, a penitentiary abandoned decades ago. You've been sent by John Doe's headquarters to unravel this mystery and discover what secrets lie within.
Unfortunately, you're all locked up in cells,
It's up to you to crack the codes and escape.
Play as a team at John Doe Escape Game
Working in teams, solve the riddles you'll discover on your journey, and above all, use your discretion. The warden who prowls this old prison hates John Doe's agents and has only one desire: to find you and make you pay for your escape.
You have no choice but to use your team spirit to escape from your cell. You're not alone in your adventure. To help you, a liaison officer is on hand to give you all the information you may need for your mission. It's up to you to discover the mysteries of this prison, find Jeff Donovan and, above all, escape as far as possible.
A room full of mystery
As you plunge into this Escape Game room with its eerie scenario, you'll discover settings that won't leave you speechless. Sensitive souls are advised to abstain in the face of these frightening cells. Become the players of your destiny and experience an unforgettable team activity, in the hope that it won't be fatal for you. Ready to immerse yourself in the heart of the prison of anguish?
John Doe Escape Game's Blue Castle Prison is the must-see Escape Game mission in Lille. Intermediate difficulty game, suitable for ages 12 and up. (This Escape Game is not recommended for children under 12). The theme of the room: Prison. Duration: 60 minutes.
Your most frightening mission at your Escape Game in Lille .