@ET-DC@eyJkeW5hbWljIjp0cnVlLCJjb250ZW50IjoiY3VzdG9tX21ldGFfdGl0bGVfaDEiLCJzZXR0aW5ncyI6eyJiZWZvcmUiOiI8aDEgY2xhc3M9XCJYXB0aGluXCI+IiwiYWZ0ZXIiOiI8L2gxPiIsImVuYWJsZV9odG1sIjoib24ifX0=@
À partir de
29.90 per group.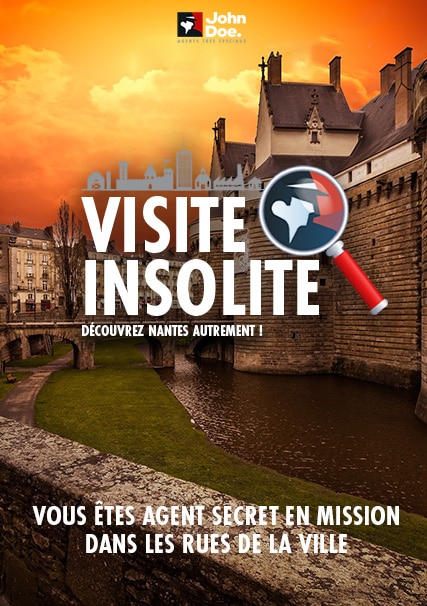 Your investigation
in the streets of Nantes
Your Outdoor Escape Game in Nantes
Discover a unique Escape Game in Nantes. Go on an adventure through the streets of the city, solve all the riddles and learn more about the capital of Loire Atlantique!
If you're looking for an activity to do with family or friends, if you like riddles and treasure hunts, if you want to experience a challenge in the city of Nantes, John Doe offers you Visite Insolite. The only outdoor Escape Game that lets you discover the city. Follow the app's instructions and experience your mission like a real secret agent.
Start and finish point: Les anneaux de Buren – John Doe (rue des Olivettes).
Scope: Machines de l'île, Place Royale, Eglise Saint Croix.
No time constraints: live your adventure at your own pace.
Take to the streets on a mission
Step 1
Download the free GRAALY application onto your smartphone. (Available on all stores)
Step 2
From the application, flash the QR code received by email. The game launches automatically.
Step 3
Let yourself be carried away by the game, following the directions of your liaison officer.
To add slides, go to the WordPress admin page (not the visual editor) and look for the slider section and add slides.
! Be careful not to delete the invisible module (below) -> to make it visible, go to the "wired display" tab in the Divi controllers.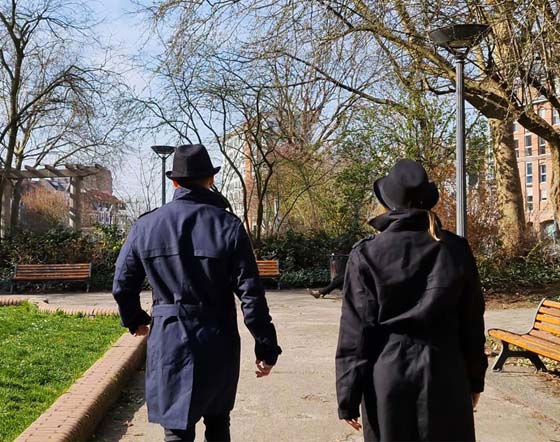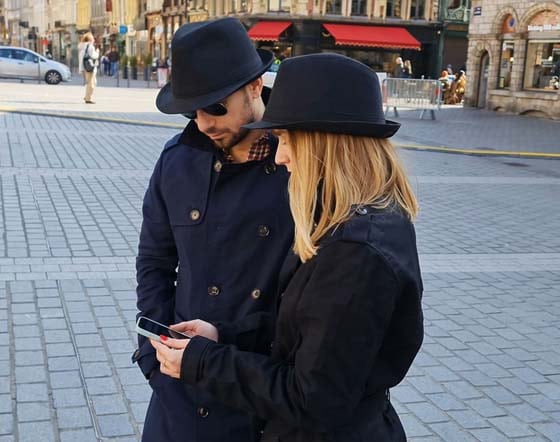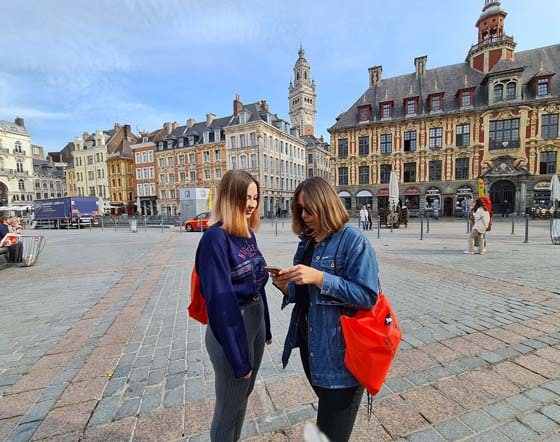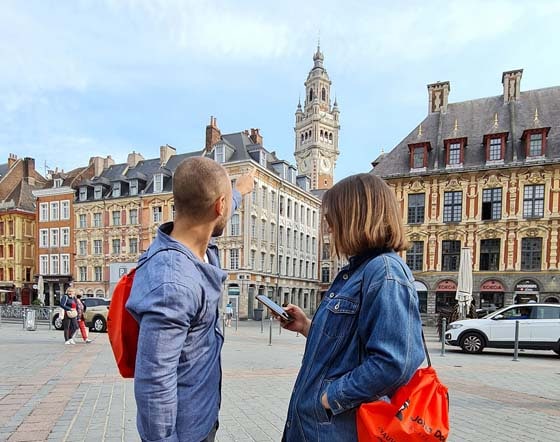 Think of the John Doe gift card
Give the
gift of

adventure
to your loved ones
Turn your loved ones into Secret Agents and send them on missions
all over the world. Bonus: you can even leave with them!
4.7

basé sur

3732

joueurs ayant déjà testé nos missions
Discover our other Escape Game missions
Your adventure
isn't over yet
Escape Game
Black Rock

Mine
From 16.50 € per person.
Search for a missing agent in the underground galleries of the Black Rock Mine. Beware, a bomb is about to explode. You have 60 minutes to defuse it.
Book mission
Escape Game
Las Vegas

Magnifico
From 16.50 € per person.
Head for Las Vegas, to the city's largest casino. The Magnifico's players would be completely addicted to the game, even to the point of going mad. It's up to you to find out why, and to track down Agent Romani, who has gone to investigate.
Reserve this Mission
Escape Game
Blue Castle

Prison
From 16.50 € per person.
Set off on a mission as frightening as it is mysterious. You've got 60 minutes to break out of the dreaded Blue Castle prison and escape the mad warden who's after you.
Reserve this Mission
The Outdoor Escape Game in Nantes
Have you always dreamed of being a secret agent? This is now a reality. Here you are, on a 2-hour mission with your team in the heart of the city of the Dukes. It's up to you to solve the riddles and discover the secret and unusual heritage of the beautiful city of Nantes. Your objective: to stop the schemes of our main enemy: the Eclipse agency.
Your phone, your master of the game
In this Escape Game, your smartphone becomes your Game Master. To play, all you have to do is follow the instructions provided by the application, which acts as the game master. Throughout your adventure, it provides information to help you in your quest for victory. It's up to you and your team to solve the game's puzzles and challenges.
How to book an outdoor Escape Game in Nantes
No reservation required. Simply make your purchase on this page. Once you've made your purchase, you'll receive a QR code to scan directly onto the GRAALY application, which you'll need to download beforehand (free of charge). Then it's up to you, agents.
No time pressure, just enjoy Nantes
The minutes tick by, but in this Escape Game, we don't care. To give players the best possible experience, we have chosen not to include a stopwatch. In this outdoor Escape Game, there's no time limit or challenge. You do your job at your own pace. The activity is ideal for those who want to enjoy a family outing with their children (even the smallest ones). Remember, the aim is to enjoy and rediscover the city of Nantes.
Other differences from an indoor Escape Game
The activity takes up some of the codes of the indoor Escape Game: searching for clues, solving riddles, observing locations (buildings, streets, monuments, parks). But it's also different in a number of ways: there's no maximum duration, and the adventure unfolds at the pace of the teams. As the name suggests, you won't find any sets; the game is played outdoors, taking you through the streets of Nantes, as well as a park for a touch of nature. The challenge aspect is very present to give rhythm to the experience and challenge to the team of players.
An experience unlike any other in France
Want to find out more about other major French cities? Escape Game Visite Insolite is available in Lille, Lyon, Bordeaux and Strasbourg. Give your cousin in Lille the gift of Visite Insolite for his birthday! Want to treat your friends in Lyon? The game is also available in the City of Lights! Looking for a gift for your child studying in Strasbourg? Visite Insolite is the ideal way to introduce him to Alsace's capital.
Further information
We advise you to play in teams of 4 players. That's 4 players for 1 smartphone. Activities open to children aged 7 and over, accompanied by their family or friends. Average length of Escape Game: 120 minutes. For more information on our external missions, please contact us.