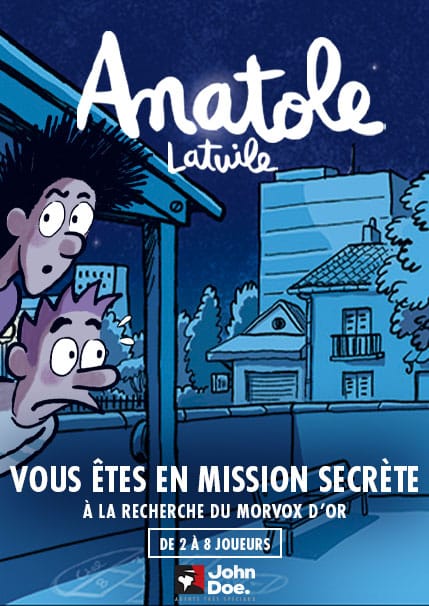 @ET-DC@eyJkeW5hbWljIjp0cnVlLCJjb250ZW50IjoiY3VzdG9tX21ldGFfdGl0bGVfaDEiLCJzZXR0aW5ncyI6eyJiZWZvcmUiOiI8aDIgY2xhc3M9XCJYXB0aGluXCI+IiwiYWZ0ZXIiOiI8L2gyPiIsImVuYWJsZV9odG1sIjoib24ifX0=@
Anatole Latuile,
Operation Morvox d'Or
Help Anatole find his Startruc cards, including the Morvox d'Or card, so he can win the big competition organized by the Fouille-Fouille joke store!
Search his school and solve various riddles as a team while avoiding the principal. Beware, laughter is guaranteed in this immersive adventure!
Discover an Escape Game mission by Bayard Jeunesse.
KIDS LOVE :
70 m² of play space and many rooms to discover
The game master in the room with the players during the adventure
A blend of treasure hunt and Escape Game
The colorful world of Anatole Latuile
3 levels for this mission: adults, families or children.
An adult must be present for teams with children under 12.
Mission order: find the Startruc Cards

Escape Game theme : Anatole Latuile's treasure hunt
Discover our birthday offers.
Price per person depending on the number of participants.
Please note: at least 1 adult must be present and counted as a player.
ESCAPE GAME

BIRTHDAY PACKAGES
Would you like to celebrate a child's birthday? We offer a range of options dedicated to this event! (price in addition to game session fee)
Choose the offer that's right for you:
Dedicated space - from €7.50/pers.
1 dedicated space for an hour before or after the mission (you can bring cakes and drinks…) Package: €60 incl. VAT.
Birthday party - 10€/pers.
1 birthday buffet (cakes, sweets, drinks…).
Requires "dedicated space" option.
Animation Pack - from €12.50/pers.
For an hour, an entertainer comes to liven up your birthday party.
Flat rate of €100 incl. VAT.
Requires selection of "dedicated space" and "snack" options
To reserve a package, select your Pack at the time of booking. Don't hesitate to contact us if you have any questions!
4.7

basé sur

3732

joueurs ayant déjà testé nos missions
To add slides, go to the WordPress admin page (not the visual editor) and look for the slider section and add slides.
! Be careful not to delete the invisible module (below) -> to make it visible, go to the "wired display" tab in the Divi controllers.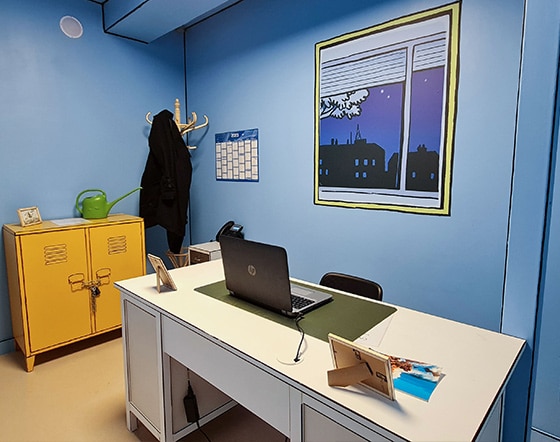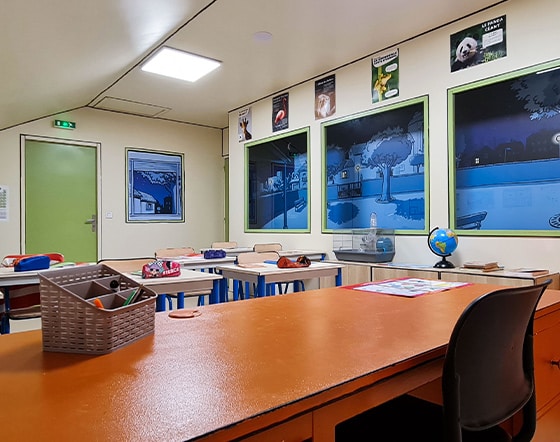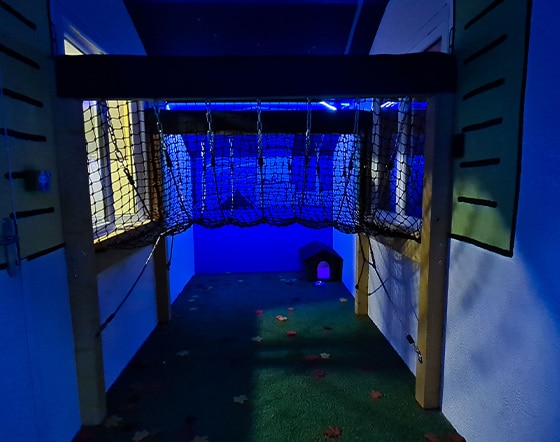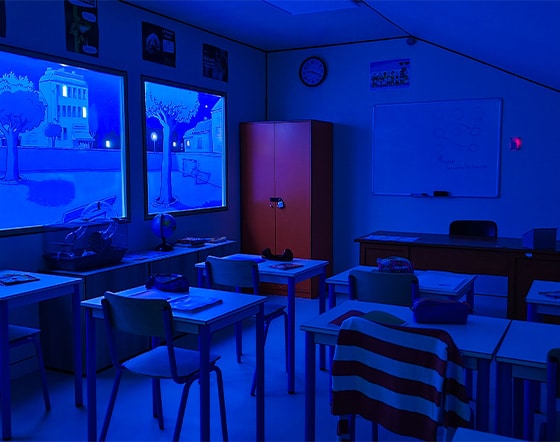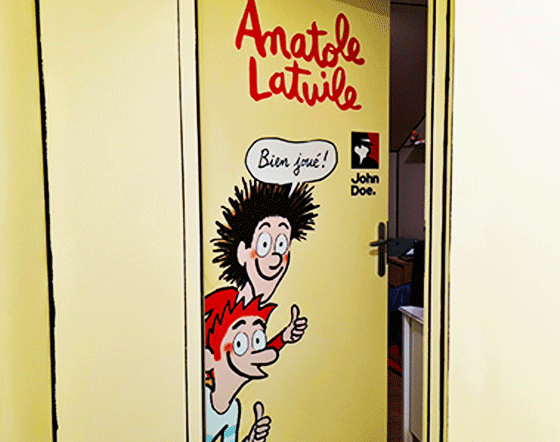 Think of the John Doe gift card
Give the
gift of

adventure
to your loved ones
Turn your loved ones into Secret Agents and send them on missions
all over the world. Bonus: you can even leave with them!
Discover our other Escape Game missions
Your adventure
isn't over yet
Escape Game
Black Rock

Mine
From 16.50 € per person.
Search for a missing agent in the underground galleries of the Black Rock Mine. Beware, a bomb is about to explode. You have 60 minutes to defuse it.
Book mission
Outdoor Escape Game
Unusual visit

of Nantes 
From 29.90 per group.
Go on a mission in the city of Nantes and discover the outdoor Escape Game. Solve the riddles and challenges along the way, and learn more about the city's secret and unusual heritage.
Book your mission
Escape Game
Las Vegas

Magnifico
From 16.50 € per person.
Head for Las Vegas, to the city's largest casino. The Magnifico's players would be completely addicted to the game, even to the point of going mad. It's up to you to find out why, and to track down Agent Romani, who has gone to investigate.
Reserve this Mission
Anatole Latuile in Nantes
Children's Escape Game by Bayard and John Doe
Dive into the heart of the comic strip Anatole Latuile, the hero of J'aime Lire. This 9-year-old train wreck, who loves to get up to mischief, will take you into his funny world, to the delight of young and old alike.
The first John Doe Nantes Escape Game for kids and families!
Welcome toNantes ' firstEscape Game mission for kids and kids with families!
John Doe needs his youngest (but not only) players for a top-secret mission. Anatole Latuile, famous 9-year-old and hero of J'aime Lire, is asking for your help. The Fouille-Fouille fun and games store is organizing a big contest. To win, Anatole has to collect all the Startruc cards. Problem: he lost nine of them, including the most important, the golden Morvox card. It's up to you to infiltrate the school and find them in less than 60 minutes!
An Escape Game treasure hunt!
Be discreet during your adventure. We don't want anyone to know you've come, especially the school principal, Mr Auzaguet. To avoid detection during your expedition, you are plunged into darkness. What could be more exciting than carrying out a top-secret mission by torchlight? Infiltrate the different rooms, search the scenery and solve various riddles to find the 9 Startruc cards!
The program for your experience in Nantes: you have 60 minutes to observe, search, think, test your logic and find the 9 Startruc cards for Anatole.
An Escape Game for children, families and adults
For children, you say? Not only that! Put together your best team with your children, teenagers, friends and grandparents, and set off on a mission to infiltrate Anatole Latuile's school, and perhaps other iconic comic strips .
Laughter guaranteed for our youngest players in this Escape Game with its children's level by John Doe Nantes.
This Escape Game will appeal to children and adults alike, whether or not they read the Anatole Latuile comic strip.
An immersive Escape Game in the city of Nantes
During this Escape Game, plunge into the heart of an original scenario suitable for children aged 6 and over, and discover the amusing world of the mythical Anatole Latuile comic strip. Graphics, official cartoon music, realistic settings inspired by the world of Anatole… Everything is in place to ensure that players experience the most immersive adventure possible for 60 minutes. Some rooms are plunged into darkness for even more thrills!
Additional information:
Escape Game for children aged 6 and over.
An adult must be present for teams with children under 12.
Escape Game for teams of 2 to 8 players.
A game master accompanies players on their adventures, helping them where necessary.
Birthday packs available – see offers .
Booking information for your Escape Game in Nantes :
You can book your Escape Game session on this page, at the Nantes branch or by phone on 02 53 35 48 85.
You can book your Escape Game session with a culture pass, cash, cadhoc voucher, vacation voucher, credit card or gift card.
John Doe Escape Game Nantes welcomes its agents every day from 9am to 10:30pm.