@ET-DC@eyJkeW5hbWljIjp0cnVlLCJjb250ZW50IjoiY3VzdG9tX21ldGFfdGl0bGVfaDEiLCJzZXR0aW5ncyI6eyJiZWZvcmUiOiI8aDEgY2xhc3M9XCJYXB0aGluXCI+IiwiYWZ0ZXIiOiI8L2gxPiIsImVuYWJsZV9odG1sIjoib24ifX0=@
À partir de
29.90 per group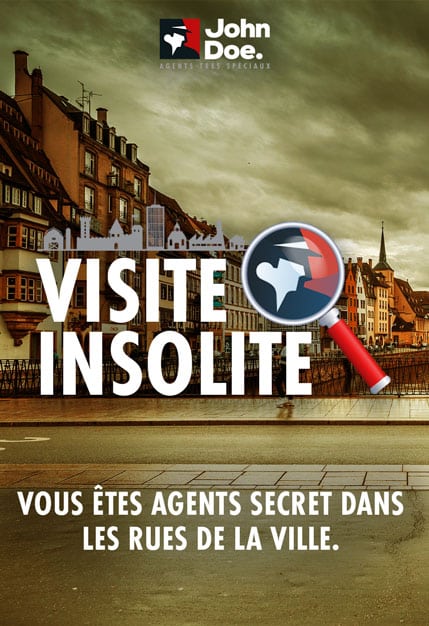 YOUR INVESTIGATION IN
THE CITY STREETS
Discover your city differently with our new outdoor mission Visite Insolite
You're a secret agent for John Doe. Your mission: to put an end to the actions of the Eclipse agency. Smartphone in hand, team up for a city adventure. Solve the challenges and riddles you encounter along the way, and discover the area's secret and unusual heritage while learning the outdoor Escape Game.
Duration approx. 2H. No time pressure – play at your own pace
go on a mission in the streets of the city
Step 1
Download the free GRAALY application onto your smartphone. (Available on all stores)
Step 2
From the application, flash the QR code received by email. The game launches automatically.
Step 3
Let yourself be carried away by the game, following the directions of your liaison officer.
To add slides, go to the WordPress admin page (not the visual editor) and look for the slider section and add slides.
! Be careful not to delete the invisible module (below) -> to make it visible, go to the "wired display" tab in the Divi controllers.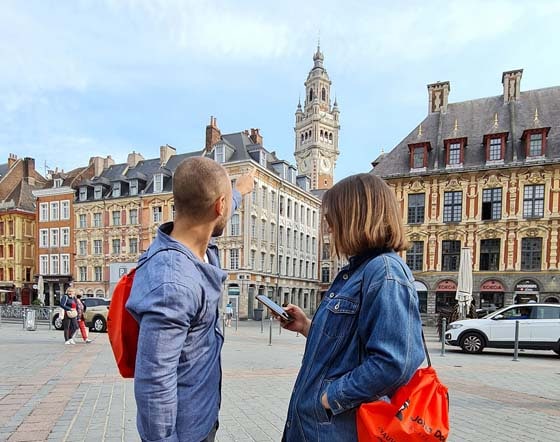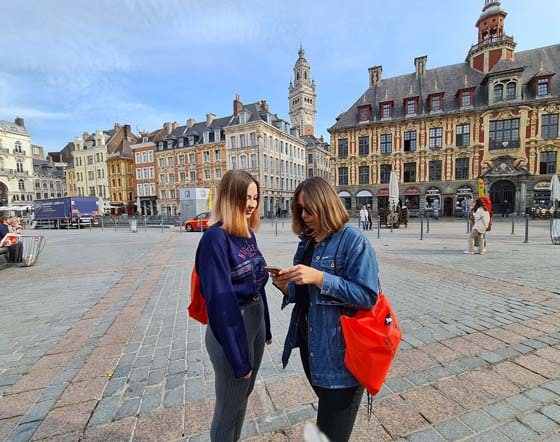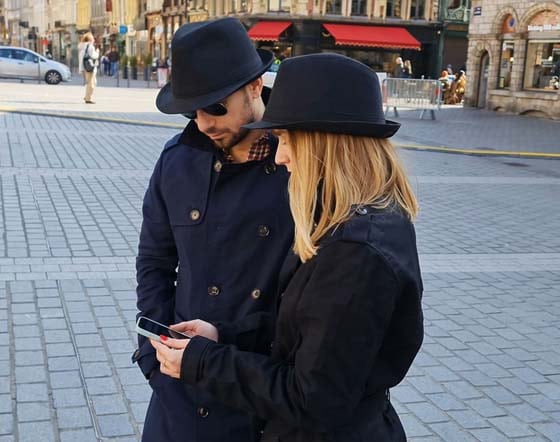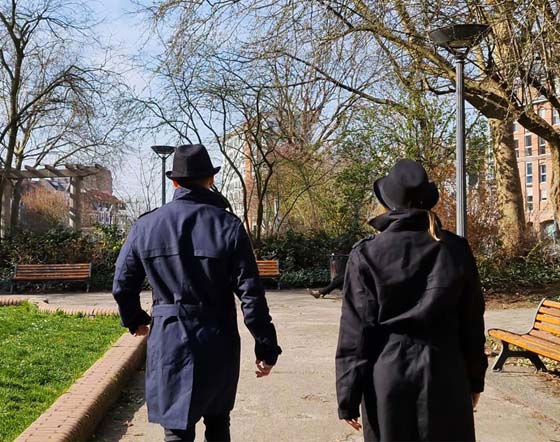 CONSIDER THE JOHN DOE GIFT CARD
Give the
gift of

adventure
to your loved ones
Turn your loved ones into Secret Agents and send them on missions
all over the world. Bonus: you can even leave with them!
4.7

basé sur

3732

joueurs ayant déjà testé nos missions
Discover our other Escape Game missions
Your adventure
isn't over yet
Escape Game
Black Rock

Mine
From 15 € per person.
One of our agents has gone missing in Black Rock, and a bomb is threatening to blow the place up. Infiltrate the mine and defuse the bomb before it explodes!
Escape Game
Blue Castle

Prison
From 15 € per person.
Infiltrate the dreadful Blue Castle prison as a team, and find our agent Jeff Donovan, who disappeared in this terrible place. Avoid the guard, or you'll never get out again.
Escape Game
Las Vegas

Magnifico
From 15 € per person.
Agent, you're off to Las Vegas. John Doe has learned of the existence of a dangerous trafficking operation within Magnifico. Find Agent Romani, lead the investigation and put an end to this traffic!
Try your hand at an outdoor Escape Game and setoff on a top-secret mission!
Red alert, agent. According to our information, the Eclipse agency is up to no good. Gather your best agents and set off on a mission across the city. Take advantage of this outdoor activity to discover the history of emblematic French heritage sites.
A fun outdoor activity
With this outdoor Escape Game, you let yourself be guided by the app, which acts as your liaison. Solve a variety of puzzles and challenges with your group of players. Visite Insolite revisits the codes of the classic Escape Game, a treasure hunt and a treasure hunt: the perfect mix for a fun and entertaining activity. Take a team walk, discover the city's unusual points of interest and stop our long-standing enemy!
An easy-to-use outdoor Escape Game
Once you've placed your order, you'll receive a QR code by e-mail, which you can flash in the Graaly application – downloadable free of charge from all stores. Just follow the instructions and you're ready to play with family and friends!
Your smartphone, the liaison officer
Your smartphone is your guide on this mission to discover the city. It gives you all the information you need to succeed in your adventure, guides you through the city and presents the riddles to be solved. If you wish, he'll provide you with clues and directions for your outdoor Escape Game…
A game that builds team spirit
You are free to compose your team as you wish for this outdoor Escape Game. But to get the most out of your experience, John Doe recommends a team of 4 players for 1 machine. Visite Insolite is an adventure for friends and family alike. The game is open to players aged 10 and over. This Escape Game can also be played as part of a Team Building event with your colleagues .
Experience adventure at your own pace
You'll spend around 2 hours on a team adventure to complete the mission. For this outdoor Escape Game, there's no time limit to complete your mission in the city. You can play with your team whenever you like: Visite Insolite can be played 24/7.