@ET-DC@eyJkeW5hbWljIjp0cnVlLCJjb250ZW50IjoiY3VzdG9tX21ldGFfdGl0bGVfaDEiLCJzZXR0aW5ncyI6eyJiZWZvcmUiOiI8aDEgY2xhc3M9XCJYXB0aGluXCI+IiwiYWZ0ZXIiOiI8L2gxPiIsImVuYWJsZV9odG1sIjoib24ifX0=@
Unusual visit

to Strasbourg 
À partir de
29.90 per device
YOUR INVESTIGATION IN
THE STREETS OF STRASBOURG
Set off on anEscape Game missionin the streets of Strasbourg. As a teamStep by step, discover the city's unusual heritage with our brand new activity: the Outdoor Escape Game. Your goal: to stop the Eclipse agency. Smartphone in hand, follow the directions of your Liaison Agent and experience a mission like a real secret agent.
Part Escape Game, part treasure hunt, Visite Insolite is a unique experience in France, offering an adventure right in the heart of Strasbourg.
Start and finish point: Place de l'Homme de Fer – Agence John Doe Escape Game.
Scope: Cathedral, Quai des Bateliers, Petite France, covered bridges and Pont de Paris.
No time constraints: live your adventure at your own pace.
Take to the streets on a mission
Step 1
Download the free GRAALY application onto your smartphone. (Available on all stores)
Step 2
From the application, flash the QR code received by email. The game launches automatically.
Step 3
Let yourself be carried away by the game, following the directions of your liaison officer.
To add slides, go to the WordPress admin page (not the visual editor) and look for the slider section and add slides.
! Be careful not to delete the invisible module (below) -> to make it visible, go to the "wired display" tab in the Divi controllers.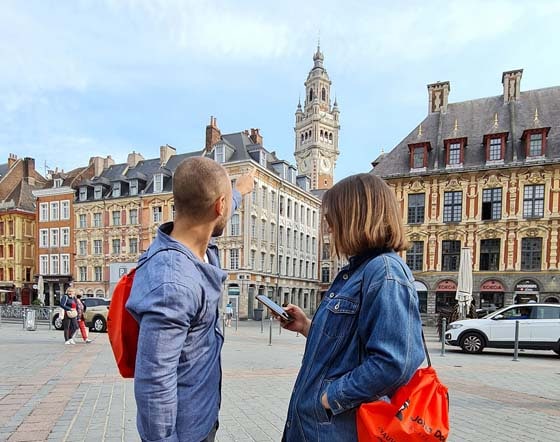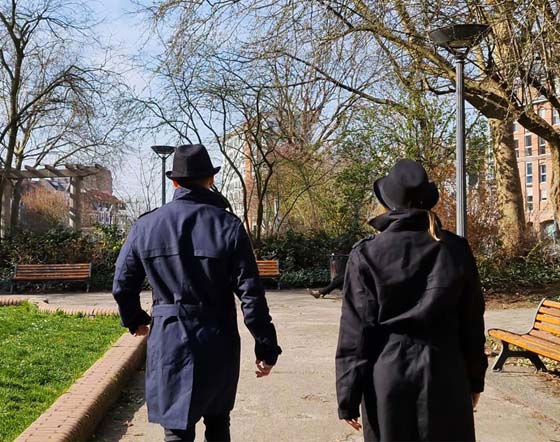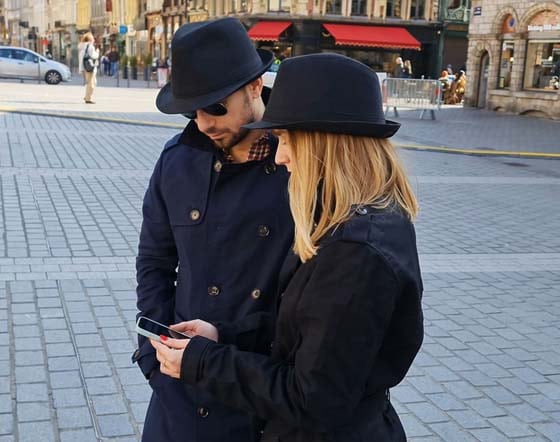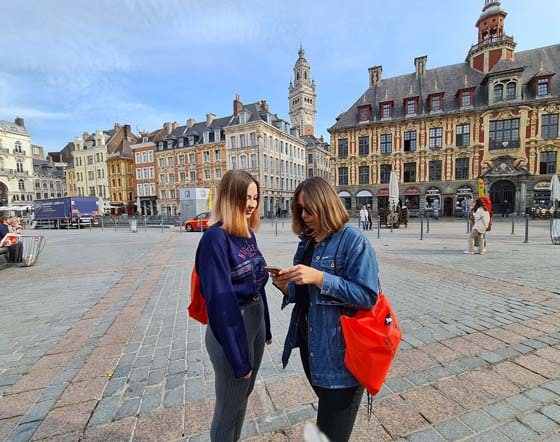 Think of the John Doe Strasbourg gift card
Give the
gift of

adventure
to your loved ones
Turn your loved ones into Secret Agents and send them on missions
all over the world. Bonus: you can even leave with them!
4.7

basé sur

3732

joueurs ayant déjà testé nos missions
Discover our other Escape Game missions
Your adventure
isn't over yet
Escape Game
Las Vegas

Magnifico
From 16.50 € per person.
Dangerous trafficking is rampant in Las Vegas' Le Magnifico gambling hall. Infiltrate the premises, investigate and track down our missing agent.
Reserve this Mission
Escape Game
The Temple

of Infinity
From 16.50 € per person.
Take off for the Himalayas, in the heart of an ancient temple. An energy source threatens the entire planet. Your mission: to save the world.
Reserve this Mission
Unusual visit to Strasbourg
The Outdoor Escape Game in Strasbourg by John Doe
Unlike indoor games, the Outdoor Escape Game lets you experience an outdoor adventure and discover Strasbourg. In this activity, it's no longer a question of fleeing a location, but rather of conducting an investigation. The Game Master is an application (downloadable free of charge) that guides you and leads you on the right track during your research. Step by step, riddle by riddle, you'll have to work as a team to complete your mission. Your sense of observation will be all the more important as clues are hidden all around you in the city.
How does this immersive outdoor game work?
After making your purchase and payment on this page, you will receive a QR code directly in your mailbox. Then download the free GRAALY application on your smartphone (available on all stores) and flash this QR code directly from the application. All you have to do is play: your smartphone guides you through the experience. No need to reserve, you're on your own!
How long does the game last?
For a duration of around 2h00, you follow our liaison agent with an application that takes you step by step to emblematic places in the city of Strasbourg. One of the game's many strong points is the absence of time limits or time stakes. This outdoor adventure can be enjoyed at your own pace. You can shut down the application to have lunch or visit the place you're discovering, then pick up where you left off.
Who's up for this outdoor escape game in Strasbourg?
This game is ideal for players looking for a new outdoor experience. Ideal for a family looking for something to do together, or for a group of friends looking to discover Strasbourg. The plus: you can play with the little ones! Help them solve the challenges and understand the adventure. Everything is done outdoors, so you can take baby in his stroller. Several types of enigma are proposed, with different levels of difficulty, to please all participants, whether they are more or less experienced Escape Game players. You don't need to be a good tracker or know how to read a map, either – the game will point you in the right direction.
Where can I find these games in France?
The choice is yours, as John Doe offers this activity in several French cities. Visite Insolite missions are available in Lille, Nantes, Lyon, Bordeaux and Strasbourg. (No reservation required – payment and QR code required for games directly on our website).
Ideal for Team Building
John Doe offers customized solutions for companies. Would you like to come and play with your team? Contact us at 07 87 25 75 84 to book your special Team Building mission or get more information
Good to know
We recommend that your smartphone battery is at 100% before playing. Full details are available in our FAQ. You can also contact us on Facebook or by Email at [email protected].