@ET-DC@eyJkeW5hbWljIjp0cnVlLCJjb250ZW50IjoiY3VzdG9tX21ldGFfdGl0bGVfaDEiLCJzZXR0aW5ncyI6eyJiZWZvcmUiOiI8aDEgY2xhc3M9XCJYXB0aGluXCI+IiwiYWZ0ZXIiOiI8L2gxPiIsImVuYWJsZV9odG1sIjoib24ifX0=@
À partir de
15 € per person.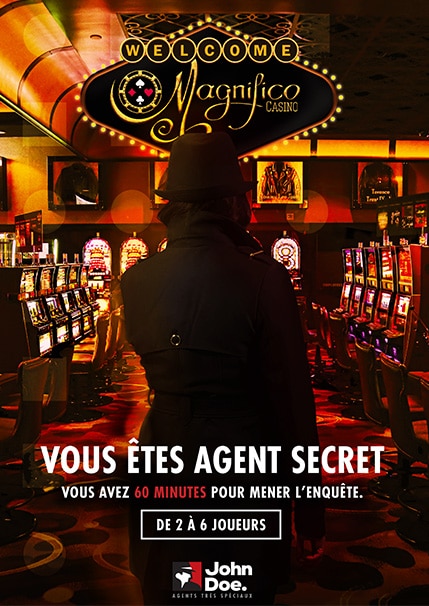 Set off for one of France's finest Las Vegas-themed Escape Game rooms.
John Doe has a new mission for you. According to our information, the Casino Magnifico is the scene of dangerous drug trafficking. Our agent sent to the site no longer replies. Follow in his footsteps, find out who's behind the trafficking and stop him! Can you solve the VIP Club's mysteries and riddles in under 60 minutes?
Mission: find Romani, put an end to trafficking
Theme: Las Vegas
4.7

basé sur

3732

joueurs ayant déjà testé nos missions
To add slides, go to the WordPress admin page (not the visual editor) and look for the slider section and add slides.
! Be careful not to delete the invisible module (below) -> to make it visible, go to the "wired display" tab in the Divi controllers.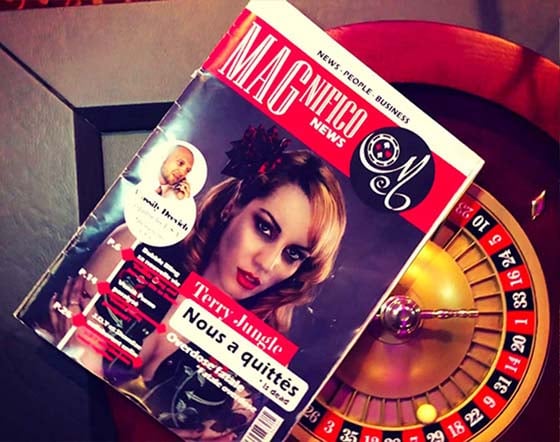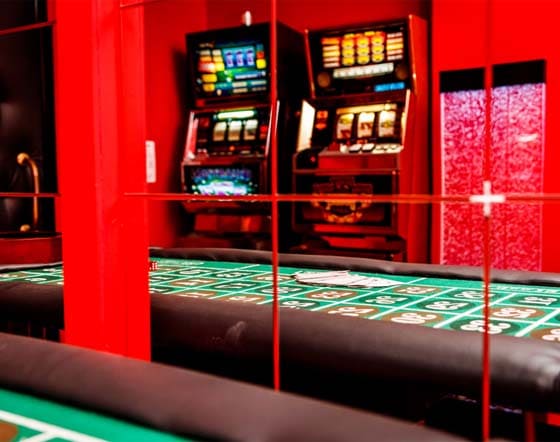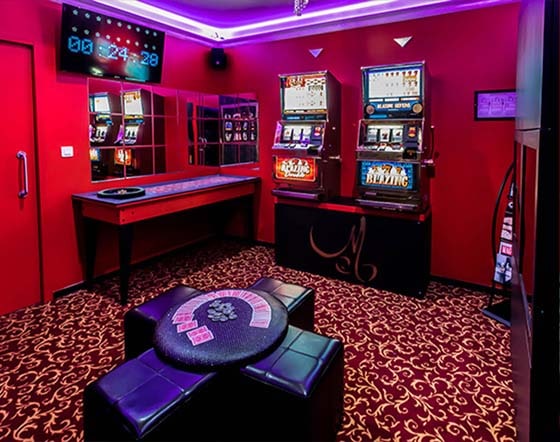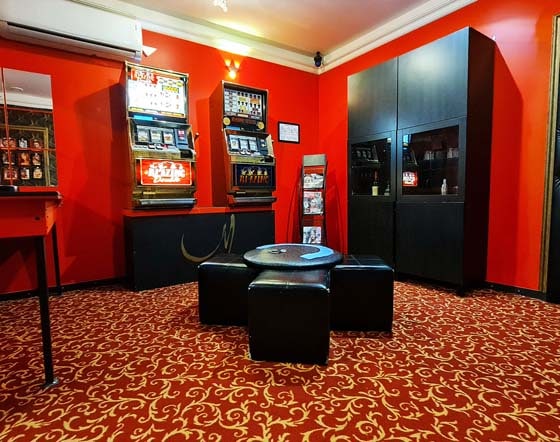 CONSIDER THE JOHN DOE GIFT CARD
Give the
gift of

adventure
to your loved ones
Turn your loved ones into Secret Agents and send them on missions
all over the world. Bonus: you can even leave with them!
Discover our other Escape Game missions
Your adventure
isn't over yet
Escape Game
Black Rock

Mine
From 15 € per person.
One of our agents has gone missing in Black Rock, and a bomb is threatening to blow the place up. Infiltrate the mine and defuse the bomb before it explodes!
Escape Game
The Temple

of Infinity
From 15 € per person.
You're a secret agent for John Doe. You're off to the Himalayas. Your mission: to infiltrate the Temple of Infinity and unravel its mysteries.
Escape Game
Blue Castle

Prison
From 15 € per person.
Infiltrate the dreadful Blue Castle prison as a team, and find our agent Jeff Donovan, who disappeared in this terrible place. Avoid the guard, or you'll never get out again.
An Escape Game in the heart of Las Vegas
In this Escape Game scenario, John Doe sends you on an unforgettable experience with a bold theme: Las Vegas. The Magnifico, a huge gambling hall and place of all temptations, is in reality the headquarters of a dangerous drug trade. Dangerous pills are circulating, making consumers insensitive to fatigue and addicted to gambling. We have it on good authority that the Eclipse agency had a hand in this. We also know that a member of the Magnifico's VIP club is one of the protagonists of this traffic. This information was obtained thanks to agent Romani, who went to investigate in the VIP club rooms. The downside of this story is that we haven't heard from him since. As an agent for John Doe, you'll have to infiltrate the scene, track down Romani, unmask the head of the trafficking operation and put a stop to it!
Adventure and suspense
You have 60 minutes to complete your mission and escape the Escape Game room. In other words, no time for a poker night. In teams of 2 to 6 players, you'll need to think and observe to succeed in your adventure. With your family, friends or colleagues, search the VIP club room and its decor, solve the riddles of this Escape Game and escape this world of glitter and glitz. Cohesion and team spirit are essential to find Romani and put an end to this traffic. Pass through the traps set by the Eclipse agency, which has done everything in its power to ensure that you fail in your mission. If you don't get out of the VIP club before the 60 minutes are up, the Eclipse agency won't do your team any favors.
A liaison officer accompanies you during your Escape Game
You won't be alone on your adventure. A John Doe France Game Master is in communication with your team during this 60-minute adventure. He's there to give you all the information you need to solve the riddles and make your escape from the Magnifico VIP Club room a success.
An immersive Escape Game
Las Vegas Magnifico takes you out of France and into the heart of the city of vice. Enter the world of all temptations, and discover a scenario full of mysteries in the heart of Las Vegas. The VIP club room features sublime backdrops that immerse players in total immersion. Family, friends, colleagues: game fans will love the hypnotic atmosphere of this Escape Game. Slot machines, Blackjack and poker tables, everything is designed to make the Escape Game experience as immersive as possible. But you're not here for an evening of gambling, despite the euphoric atmosphere of Las Vegas. Don't lose your head over all the glitz and glamour, 60 minutes goes by very quickly in this temple of vice.
An ideal Escape Game for players who like a challenge
Las Vegas Magnifico boasts an immersive scenario that will delight experienced Escape Game players. The puzzles and mechanisms are designed to meet players' demand for a challenge. Don't worry, novice players: in all cases, your Game Master will adapt to your level to make your experience as enjoyable as possible.
Are you ready for an unforgettable sensory adventure?
Escape Game available at Lille, Nantes, Bordeaux, Lyon and Strasbourg branches